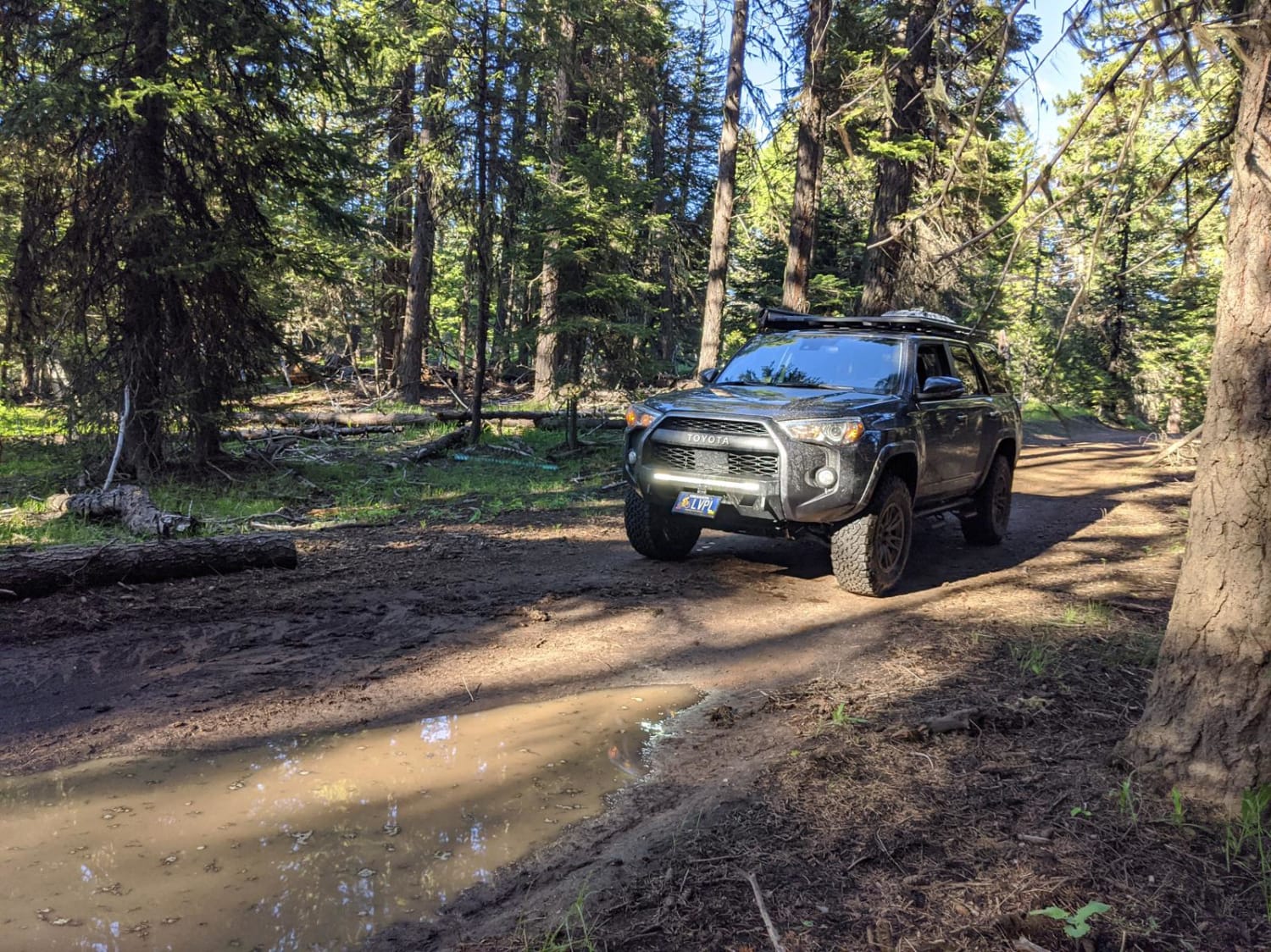 6
Trail Overview
This fun and beautiful trail runs the summit of the Ochocos. This trail can be technical in places with rocky sections and large spring puddles that can be deep. Expect snow in early spring. Elevations around 6000 feet, with large open meadows at summits with great views. This area is very remote with no cell service.
Difficulty
Mostly doable with sections of rocky climbs, large, deep mud puddles and narrow roads. High clearance required for most of this section.
History
A lot of history of mining, logging and homesteading in the Ochocos. ruins of mines and old homes can be seen off trails and in the area.
Technical Rating