Interceptor
Best Time
Spring, Summer, Fall, Winter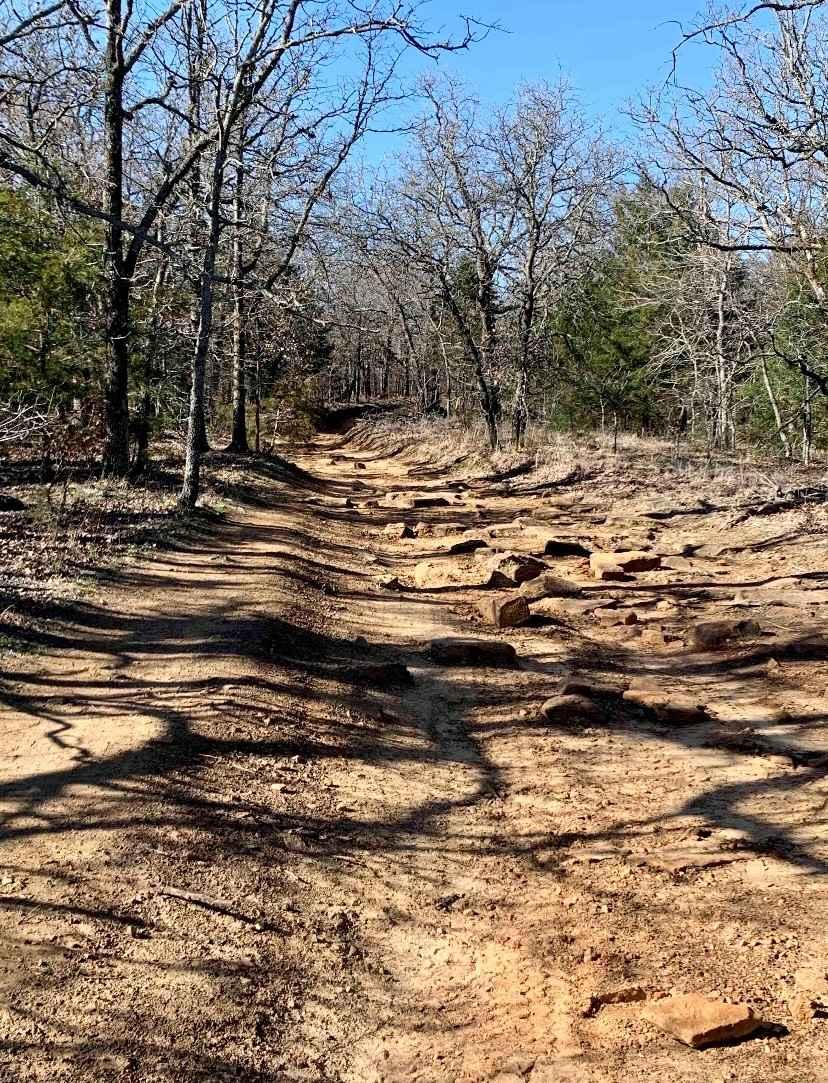 5
Trail Overview
Easy terrain, wide enough for a full-size vehicle, widens out halfway through, then single vehicle again. This trail begins in the powerline area and finishes at the county road that runs through the park. Fun to go one way, turn around, and go back the other way. Look for wildlife to the left and right throughout the woods.
Difficulty
This is a mild offroad trail, and should be passible by most off-road vehicles.
History
Donated by the Federal Government to Muskogee County in 1990 after being declared surplus, it was part of the Military Installation "Camp Gruber."
Technical Rating