Mills Canyon Trail
Best Time
Spring, Summer, Fall, Winter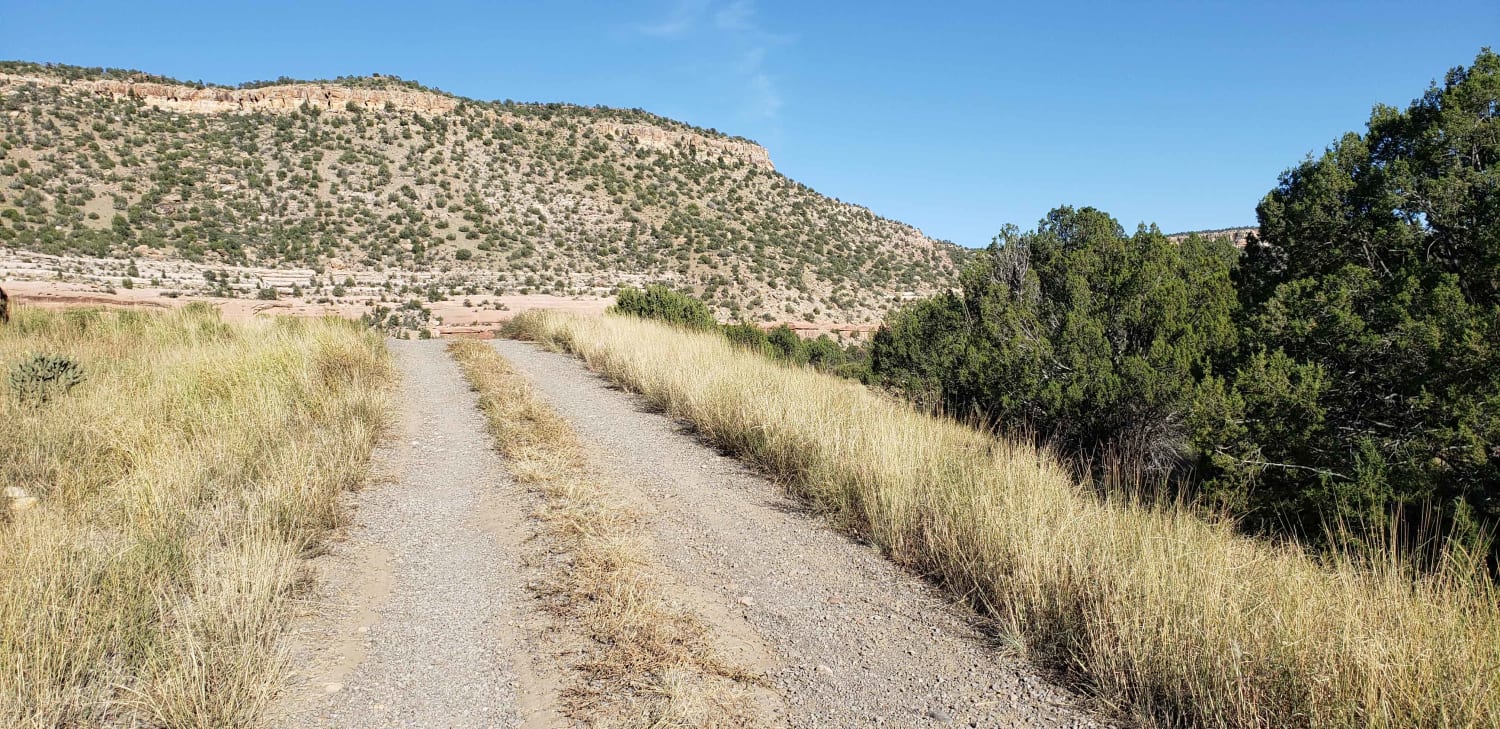 14
Trail Overview
This out and back trail traverses you through the Kiowa National Grasslands into the historic Mills Canyon. During good weather conditions any AWD vehicle should be fine for the first nine miles. After that, high clearance is recommended as there are a couple water crossings (if the Canadian River basin has seen recent rains) and off-camber/rutted parts of the trail. The grasslands portion of the trail offers distant views of many parts of the Canadian River Canyon before the decent into Mills Canyon. The grade into/out of the canyon is about 5-8 degrees, a couple times hitting just over 10 degrees. At the top of the canyon, ample RV camping spots exist. Down in the canyon there is one designated campground (with composting toilets) where small offroad/overland trailers would be perfect. The US Forest Service also allows dispersed camping in multiple designated areas along the trail. Enjoy the history of Melvin Mills' Orchard with multiple information plaques as well as his partially preserved ranch home from the early 1900s. Maybe you'll be lucky and find a pear or apple tree on your hikes. Beware, this area is no stranger to Cougars.
Difficulty
Most of this trail is conquerable by an AWD Subaru or more capable vehicle. At approx 9 mile point, the trail is more washed out and there are water crossings.
History
This trail brings you into Melvin Mills' Orchard. His 120+ yr old Ranch home still partially stands. Forestry Service has also preserved many fruit trees in the area.
Technical Rating