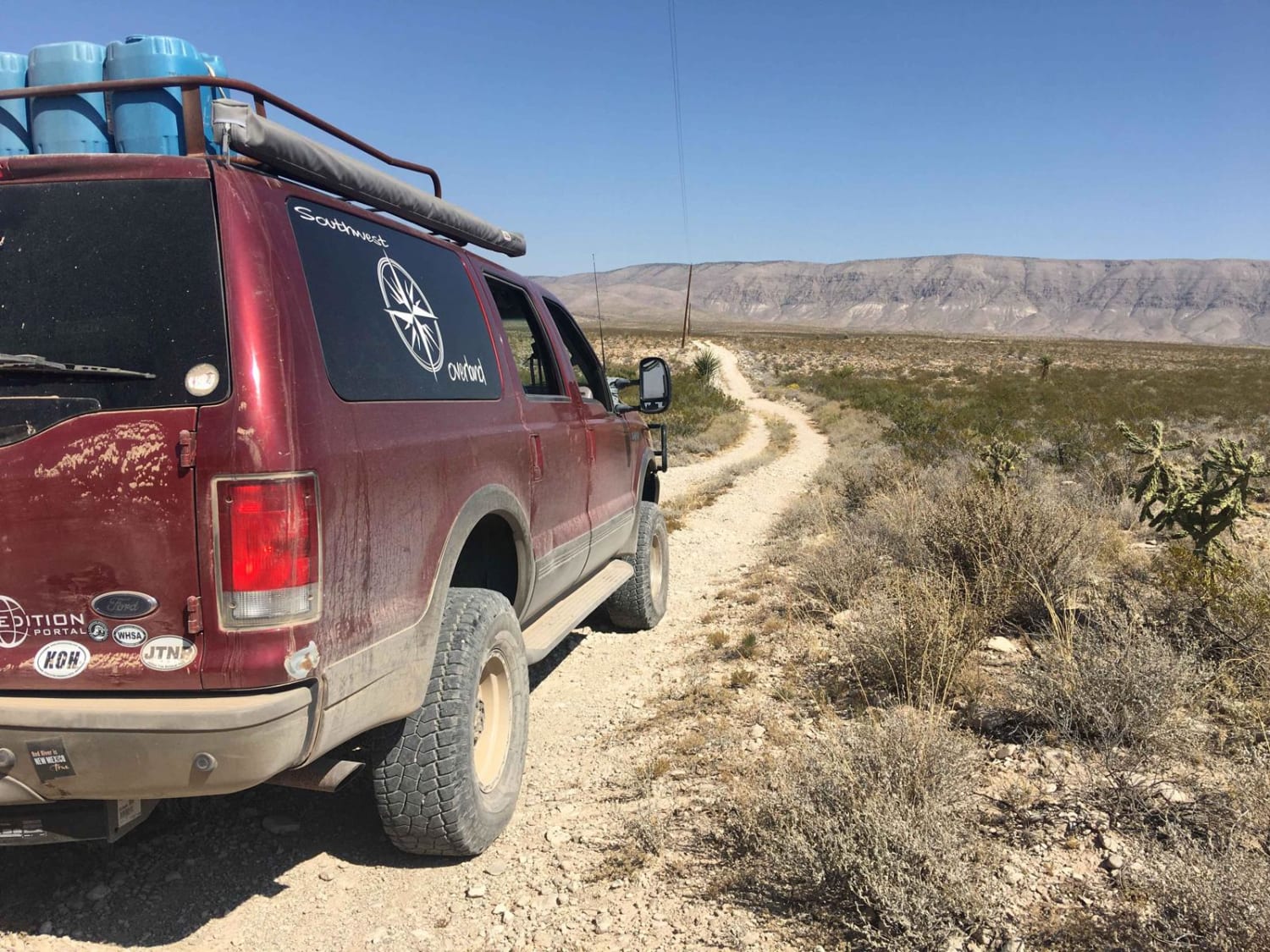 6
Trail Overview
This trail is a total of 52 miles and connects the town of Dell City to NM Highway 137 which can go to Queens Nm or to the far campsite of Dog Canyon in the Guadalupe National Park. This trail is comprised of gravel roads with occasional unmaintained sections of the road. The last location to get fuel is in Dell City Tx. The terrain is comprised mainly of the desert landscape with few mountainside one-car wide roads. This trail is open year-round but can have extreme temperatures and very high wind indexes. The majority of this trail is in Texas and ends in New Mexico. Great desert views and mountainside terrains.
Difficulty
This trail difficult is easy. Overall the gravel roads are maintained and well-kept. You encounter on National Forest gate that is asked to be closed behind the individual once you pass. Since it is a desert terrain flash floods would be something that can change the terrain quickly so make sure to watch for the weather. Overall a very scenic and enjoyable trail.
History
This trail was used to connect from Carlsbad NM to Dell City and head toward El Paso, Texas in the olden days.
Technical Rating