Wellington Hills Road - 42778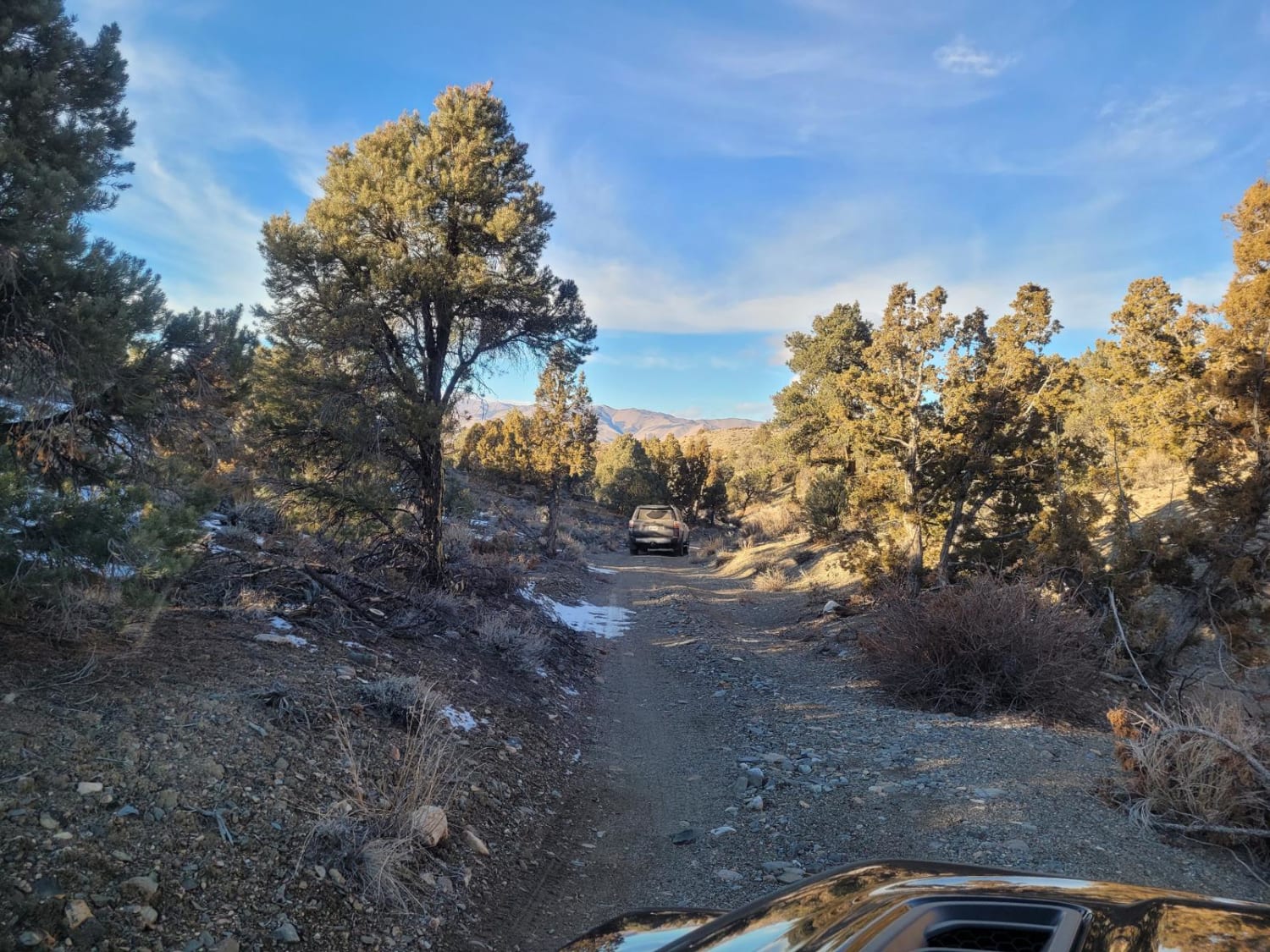 12
Trail Overview
This out and back, double-track, dirt trail mostly accommodates one-way traffic. It begins at Eastside Lane and gradually rises in elevation into the Wellington Hills, located in Toiyabe National Forest. There are vistas of Antelope Valley and the snow-capped Sierra Nevada mountain range to the east. The trail starts off over a flat alluvial plain, then follows a sandy wash and climbs out of the wash to follow a wide ridge. Sage, juniper, and pine trees are abundant. During dry weather, the trail can be driven by a 2WD high-clearance SUV. The turn-around at the end of the trail is small and narrow. During winter, the hills get snow and in the spring, the canyon washes may have water crossings. Intermittent cell service may be available. The trailhead is located about six miles east of Lake Topaz Lodge, NV. and almost ten miles north of Walker, CA. Gas, food and lodging are available in both communities.
Difficulty
Dirt, sand, and rocky trail. It is unmaintained after rain or snow. Spring and winter shallow water crossings could be encountered. The double-track trail is wide and not cambered. A few tall stones and obstacles under 6" can be easily avoided. The road is not rutted and elevation changes are gradual with no ledges.
History
There are several "prospector" trails to explore along the western slope of the Wellington Hills. The Wellington Hills are named after Daniel Wellington. In 1863 Daniel Wellington bought the stagecoach station adjacent to the newly constructed West Walker bridge. Although, the community of Wellington is mostly an agricultural town now it still offers supplies to local mines and travels as it did in the late 1800s.
Technical Rating