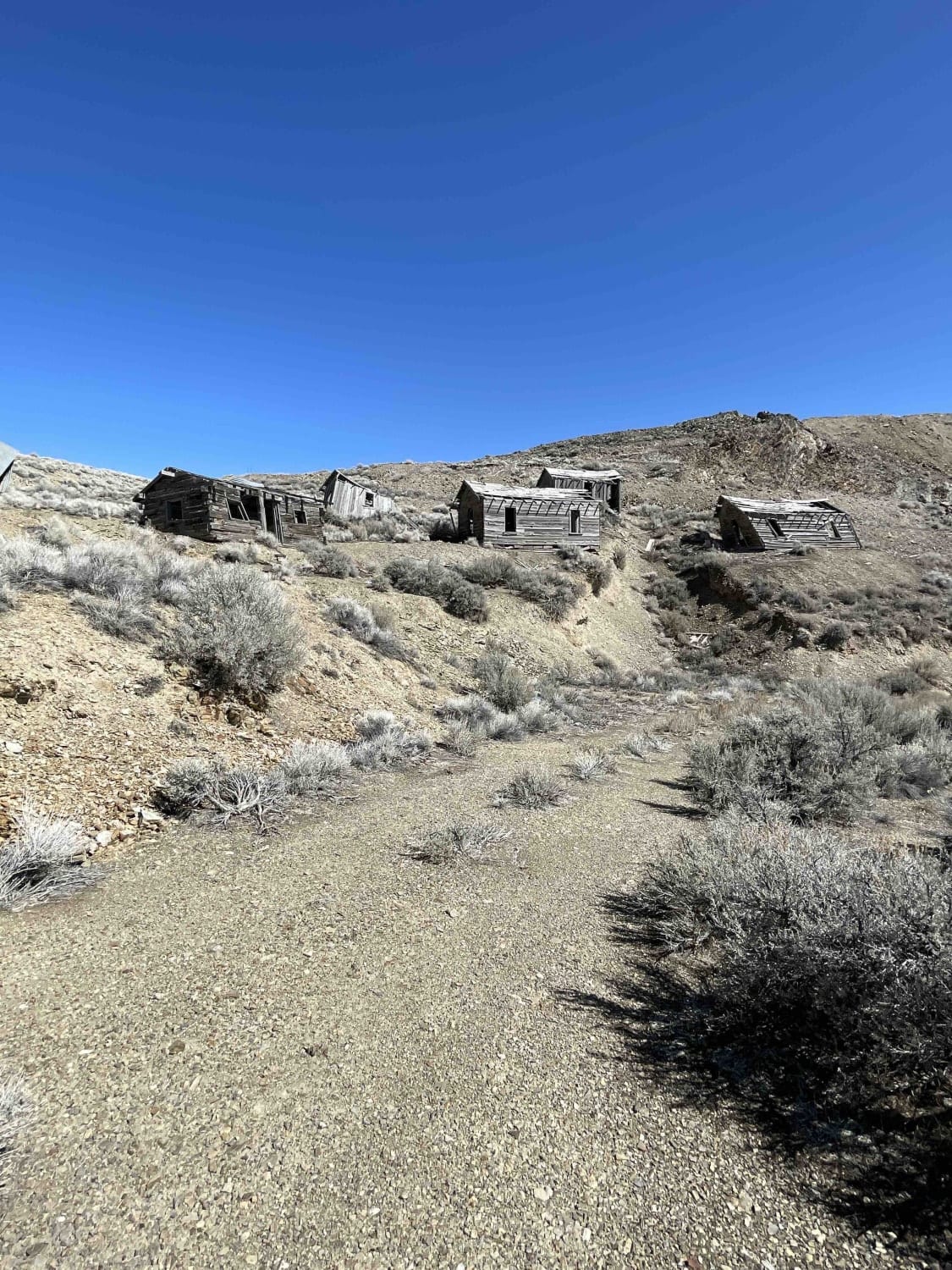 5
Trail Overview
First 25 miles or so are county-maintained gravel. Open grazing and farmland so watch out for livestock. After you leave the gravel, the road is uneven rutted dirt, lots of wash out areas due to rain run off, not really a good trail in wet or snowy weather.
Difficulty
The road can be fairly uneven in areas, so high clearance is best, we did it all in 2WD Jeep. It is very doable all the way in good weather conditions.
History
Though the Slumbering Hills had seen a lull in activity since about 1918, they were awoken in February 1935 by J.C. Stagg and Clyde Taylor's discovery of the Jumbo Mine. By the end of the year, the mine was sold to George Austin and associates of Jungo, who built a small amalgamation mill and obtained some high-grade ore. The next year, a thirty-ton amalgamation concentration mill was erected, which produced over 1000 tons in the first five months of 1937. A visit by ex-President Herbert Hoover brought further attention to the mine, and though a new rush to the district was underway, only the Jumbo was a sustainable producer. In May 1937, J.K Wadley and H.L. Hunt, oil operators from Texas, secured a 35-year lease on the mine with the option to purchase it within twenty years, but due to litigation this never happened and the mine reverted to the original owners. Production halted during World War II, but thereafter a 500-ton-per-day pit was put into operation for less than a year; only intermittent work has occurred since.
Technical Rating