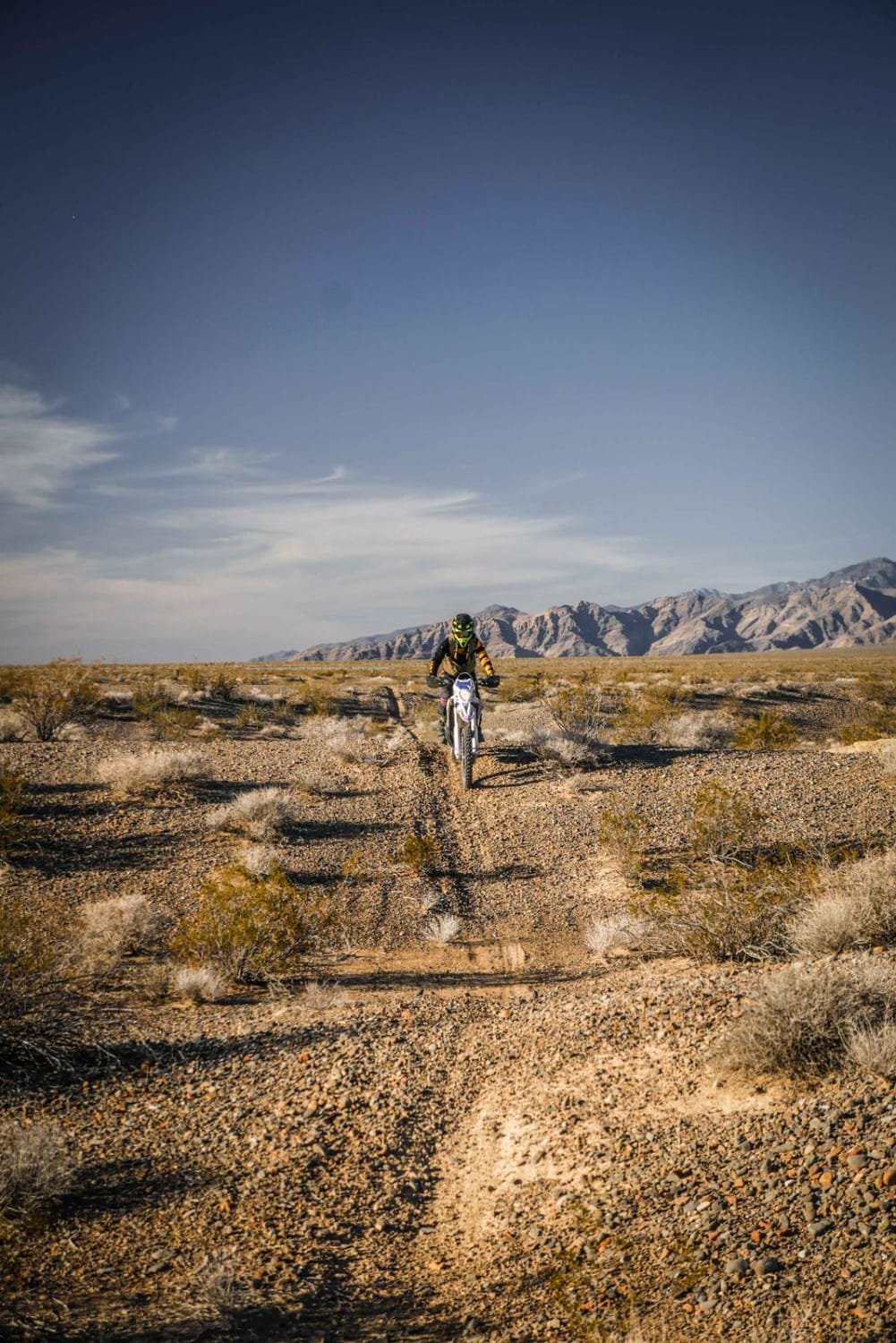 8
Trail Overview
Al's Street is a 5-mile single track on the north side of Tecopa Road in the BLM land southeast of Pahrump, NV. The south end of the trail is accessed off of Front Site Road and starts right at the edge of the pavement. There isn't a staging area right at the trailhead, so you'll most likely want to connect to this trail from a staging area on Tecopa Road. The trail is an easy, mostly flat single track on hard-packed dirt covered in small loose rocks. Although it has no notable obstacles, it does have several big drop-offs into ravines and washes that run perpendicular to the trail. About halfway through the trail, the trail has been rerouted around a fenced area on the BLM land. The reroute is easy to navigate through. Follow the fence line around to where the trail should be, and it connects right back up. Near the end of the trail, it starts heading southwest and connects in to a jeep road.
Difficulty
This trail is easy with no notable obstacles.
History
A portion of the Old Spanish Trail runs through this area, a historic transportation route from the 1800s.
Technical Rating