Little Boulder River Rd
Best Time
Spring, Summer, Fall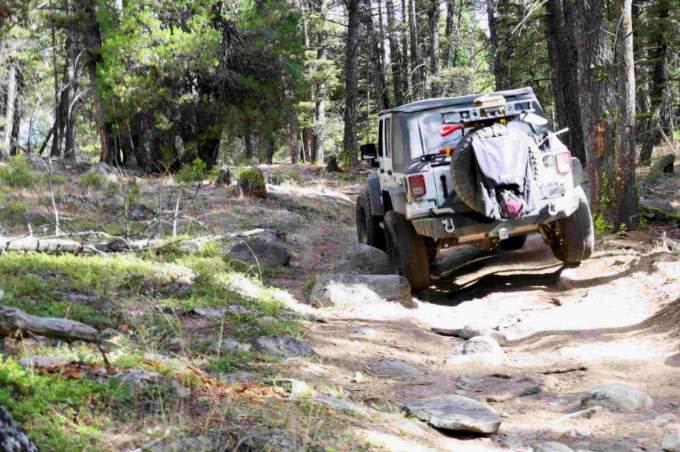 5
Trail Overview
This is a great little out-and-back trail that starts out fairly easy with some loose rocks and tight pinches. It gets harder half way through, when the trail gets steeper up a very loose and tight section. Body damage possible for wide vehicles. This trail travels through some dense forest with several old mining sites.
Difficulty
Half of the trail is fairly easy with loose rocks. Then it gets more challenging with tight pinches and larger loose rocks.
History
This trail has been established here since the1970's.
Technical Rating