Caledonia Road
Best Time
Summer, Fall, Spring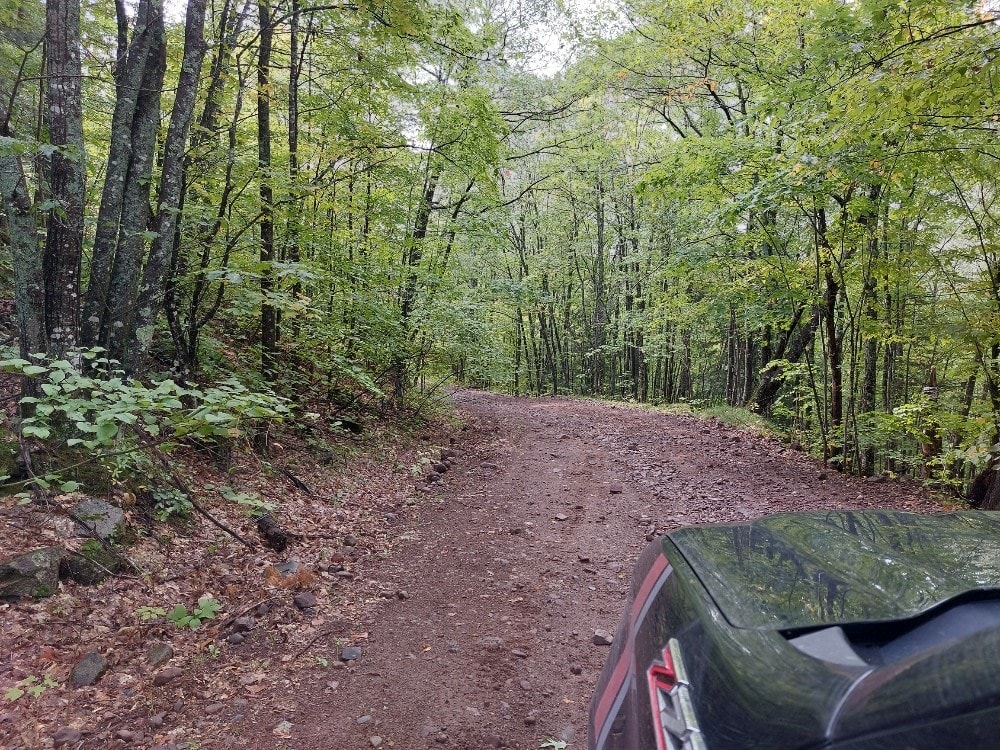 5
Trail Overview
This is an overall mellow trail with a fair amount of elevation change for the area. Mostly a gravel base there is some mud, a stream crossing, and one long steep climb/descent depending on which direction you take it. The trail is very narrow in sections so wide vehicles and campers are urged to avoid it if they don't want scratches. The trail is mostly 1 lane wide and not maintained.
Difficulty
Sections of the trail are rutted and unmaintained. Several hills are steep with loose rocks and mud. The stream typically is less than 8" deep but may rise during a heavy rain. The trail is very narrow and will cause scratches on full-size vehicles.
History
Passes by the historical Caledonia Copper Mine.
Technical Rating