Beaverland Pass to Natural Arch
Best Time
Spring, Summer, Fall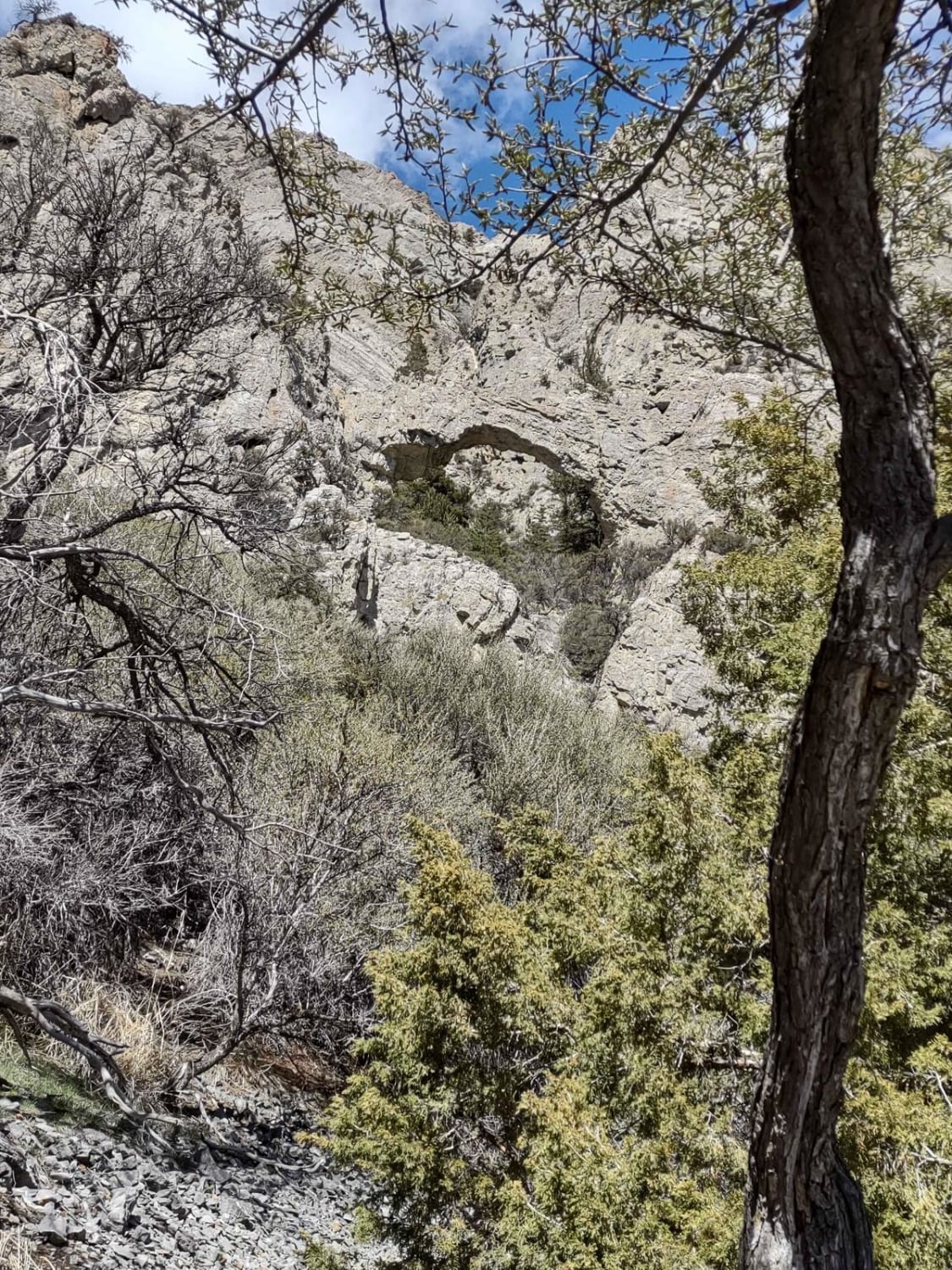 9
Trail Overview
This trail leads to the Natural Arch, which is only visible if you hike up to it. The 2-hour completion time includes the hike at the end. You're in the Challis National Forest at about 7500 feet, and the arch is a natural wonder. If you're here before May 1, you may encounter snow on the trails and in the forests. If it's rained recently, it will be muddy. Erosion occurs with heavy run-off. This track ends where we hit too deep of snow to get through, but the trails go beyond our track if you're here later than early May.
Difficulty
Mud and snow are the only obstacles on this trail in the springtime. It's an easy trail when it's dry. And the hike is about a mile, and it's steep in places. There are steps built into the trail in parts of it, and it isn't a hard hike if you have a reasonable level of fitness.
History
The Challis National Forest is an Idaho State Park, and the section of the Forest in this area covers 135K acres. In total, the Salmon-Challis National Forest covers 4.3 million acres.
Status Reports
There are no status reports yet for this trail.