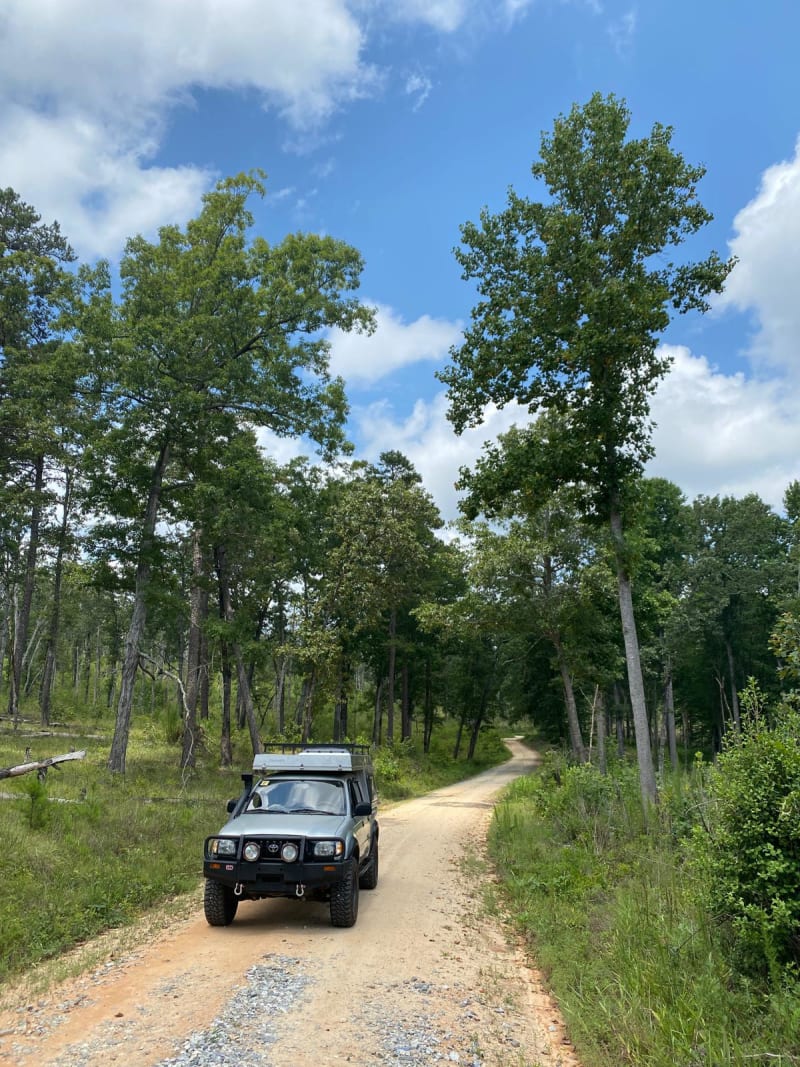 9
Trail Overview
Guard Camp Road is located in the Chattahoochee National Forest near Cornelia, GA. Nearby, you can visit Tallulah Gorge, view the waterfalls, explore downtown Clayton and fish in the numerous waterways. While camping is available throughout the region, this section of national forest seems less traveled, and has several sites to accommodate larger groups. An "87" sign at Guard Camp Road is visible just as the gravel dips off the pavement. This section is used by logging trucks, and might be rutted. The road winds down to the ridgeline, and includes a few steep switchbacks. Be cautious when it rains because the packed clay can become very slick. Along the road you'll find several dispersed camping areas. Some will accommodate several vehicles, and others are perfect for a secluded spot for a solo traveler, or a small group. Near the southern section of Guard Camp Road, you'll find the Middle Fork of the Broad River. There's a great camping spot just across the bridge from the end of the road, and access to the river below. The river is a great spot to cool off, fish or just enjoy the scenery. It's also near the trailhead for the Broad River Trail that runs upstream along the river.
Difficulty
Outside of the fact that it used by logging trucks, it is well maintained. However, the gravel is of a large size and it's very deep in sections.
Get the App
Find Off-Road Trails
Unlock more information on Guard Camp Road.