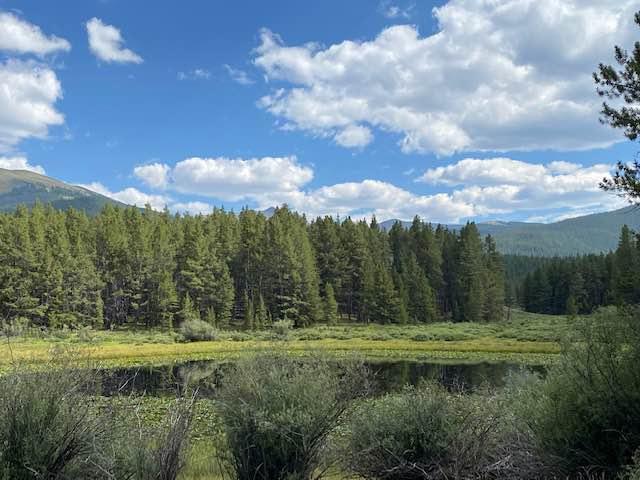 5
Trail Overview
This is a very, short trail to a small, picturesque, serene lily pond. It has beautiful white and yellow lilies. The Tin Cup Lily Pond has a gorgeous backdrop of mountains including Cumberland Pass. It is a great stop to get off the main Cumberland Pass Road for a snack or lunch.
Difficulty
After a rain, it can be muddy and slick.
History
A book that has some history of the area, said that children from Tin Cup would ice skate on this Lily Pond in the winter.
Technical Rating