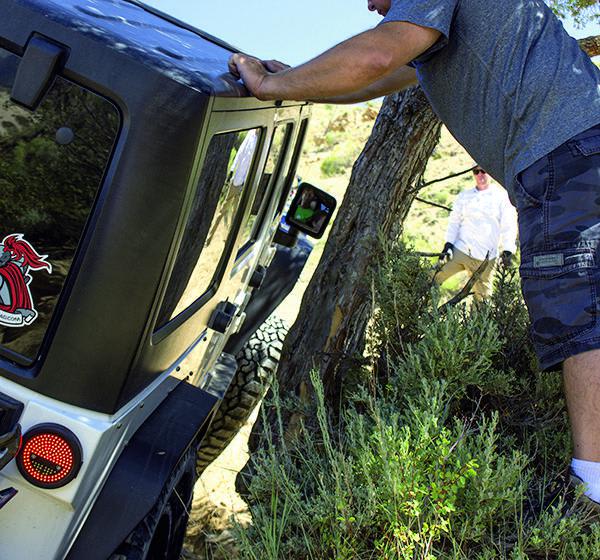 6
Trail Overview
This trail begins at the bottom of a tight ravine with nowhere to turn around. It is one way from bottom to top, and features plenty of obstacles to conquer on your way to the top. There are a lot of nearby trails to play on as well. Closed December 15 to April 15 and when it is too wet to be safe. You'll need an OHV permit even if you have a license plate.
Difficulty
Difficult. Attempt only when dry. Obstacles constantly change. We recommend a short wheelbase, minimum 35-inch tires, lockers, winch, skid plates and a spill kit. Do not go alone.
History
Trail was built in 2005 by local Metal Mashers club with approval from the BLM. Volunteers placed all the boulders, some donated by local landscaping companies. Sidewinder is part of larger Wolford Mountain Travel Area.
Technical Rating