Mt. Herman & Rampart Range Roads
This is a combination trail made of Mt. Herman Road and a great little portion of Rampart Range Road.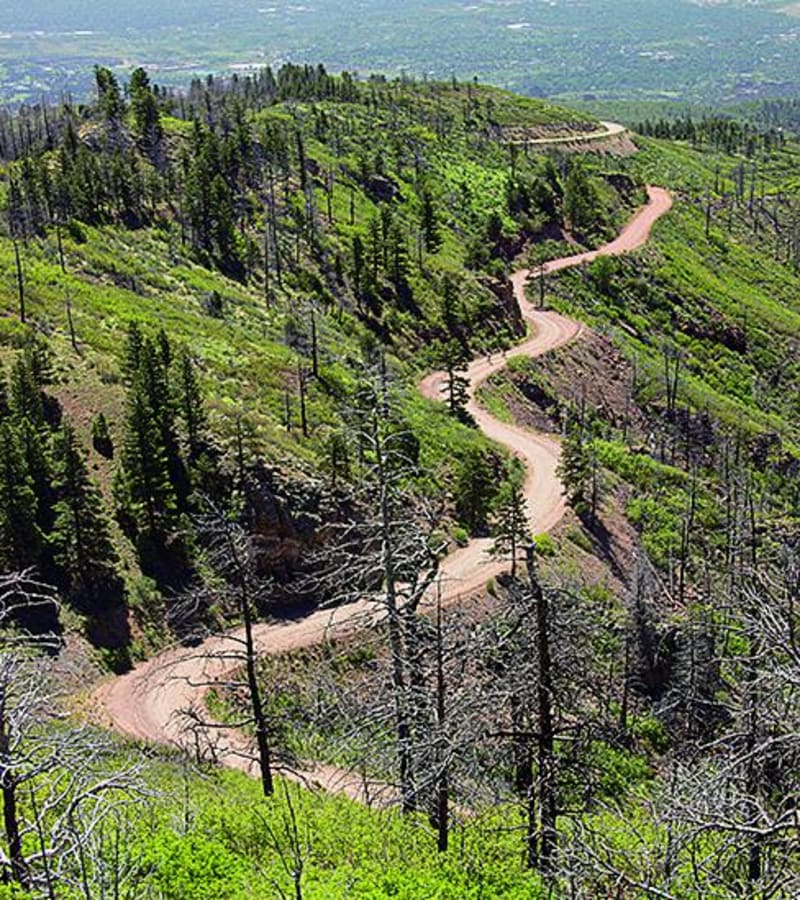 12
Trail Overview
This section of Rampart Range Road is nicely maintained and provides amazing scenery as you drop into the Garden of the Gods Park. Unlicensed vehicles aren't allowed on the main roads. There are a few side roads, but they are short. Mt. Herman Road conditions are unpredictable depending on what maintenance has been done. It is steep and narrow, with occasional ruts.
Difficulty
Easy. You'll see cars on the upper parts of Rampart Range Road near Woodland Park and Rampart Reservoir. Fewer cars go all the way to Garden of the Gods Park because the road gets increasingly rougher as it descends. The condition of Mt. Herman Road varies depending on recency of maintenance. It is narrow and steep in places and ruts are possible at times.
Technical Rating