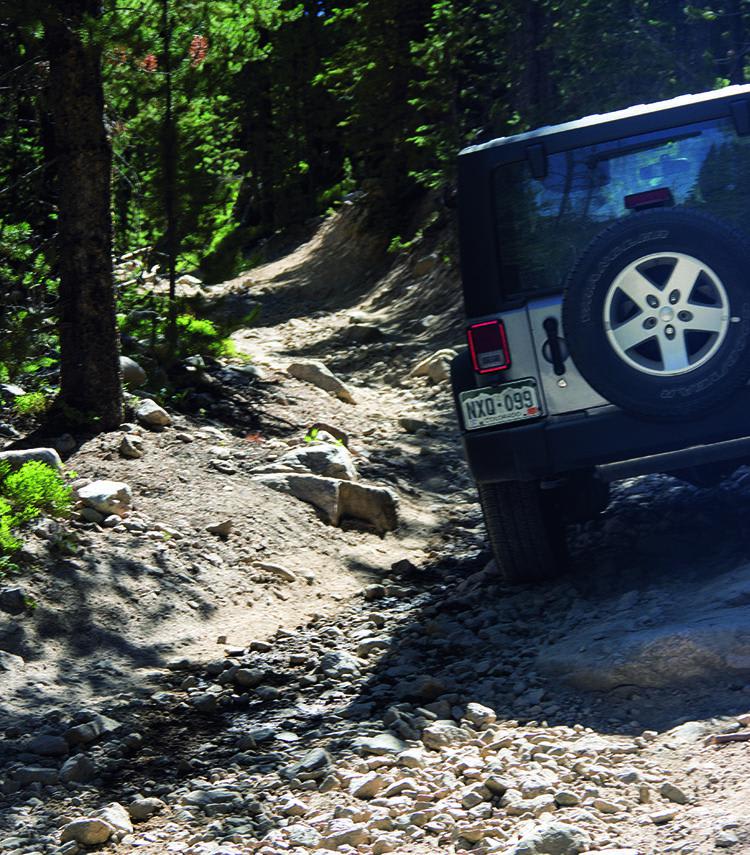 6
Trail Overview
At the end of this trail, you can take a super short hike to an amazing panoramic view. The entire trail is located within Colorado Forest State Park, and you will need to pay a fee to enter. Fish, camp and play around North Michigan Creek Reservoir.
Difficulty
Moderate. First 6.5 miles is easy. Last 4 miles is very steep, narrow and rough in spots. Four-wheel drive and low-range gearing required.
History
Colorado State Forest was established in 1938. The 71,000-acre state park is part of 4.5 million acres of state trust land granted to Colorado when it became a state in 1876. Uses for the park include grazing, logging and recreation. Bockman Campground took its name from Bockman Lumber Camp, where more than 100 lumber workers and their families lived in the 1950s and 1960s.
Technical Rating