Lost Canyon
Look down on Lost Canyon from the high point of Quail Mountain.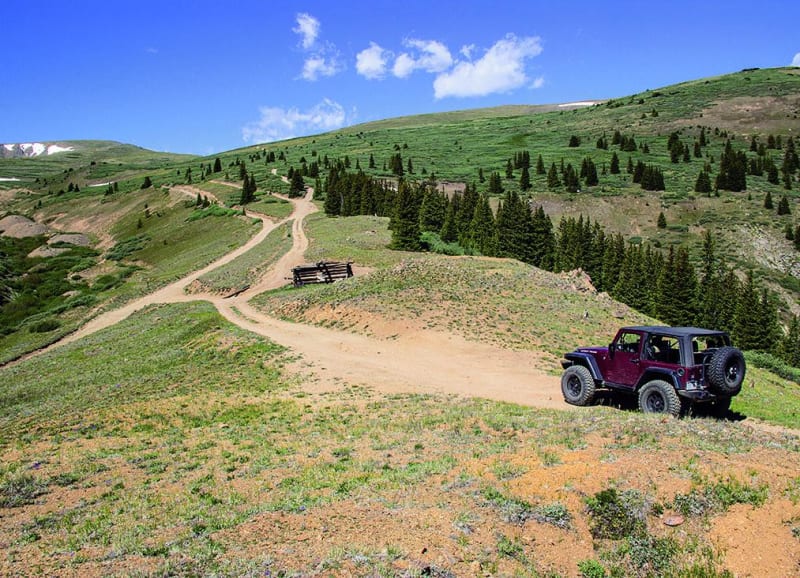 14
Trail Overview
Panoramic views of Twin Lakes Reservoir, Mt. Elbert and Clear Creek Reservoir, as well as fantastic camping and gold-panning makes for a great weekend. There are some other fun side trails east of the river. Stay on the trail and be aware when you're crossing private property.
Difficulty
Moderate. After Waypoint 02, road narrows and is steep in spots. Intermittent rocky sections. Aggressive, high-clearance SUVs only. Road shown on map west of Wpt. 05 has a difficult section not suitable for stock vehicles.
Technical Rating