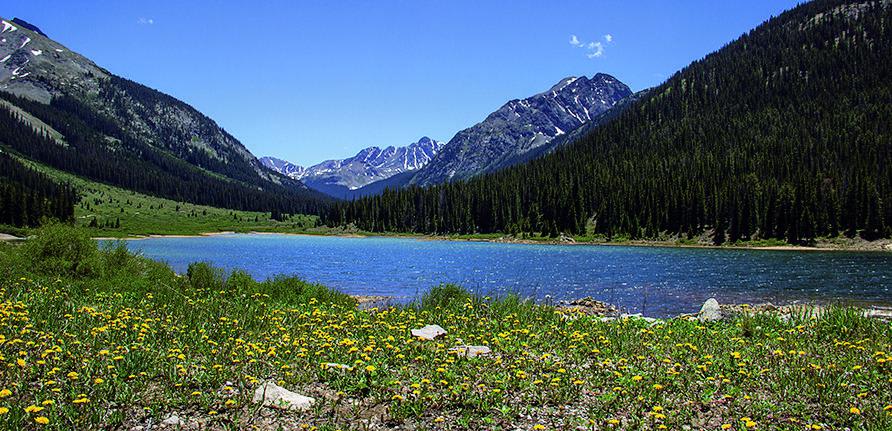 7
Trail Overview
Follow along Lincoln Creek on this beautiful and popular trail through the wilderness. There are 24 designated campsites available. Trail is open May 23-September 15 to licensed vehicles only. Be respectful of mountain bikers and hikers.
Difficulty
Moderate. The northern portion of this trail is easy. South of Grizzly Reservoir, the trail narrows and gets a bit rockier. The last 0.7 mile before Ruby Mine is rocky, narrow and steep.
History
A plaque on Frenchman's Cabin says it was built in 1894. This cabin marks entry into the Lincoln Mining District. Silver was the primary ore mined here starting in the 1880s. Development of the area was hindered by the fact that ore had to be hauled all the way to Leadville. A resurgence in mining occurred in 1900 when the Ruby Mines and Development Company took over the operation. They built a 50-ton concentrating mill, then shipped the ore to nearby Aspen, which improved profits. Operations eventually shut down in 1912.
Technical Rating