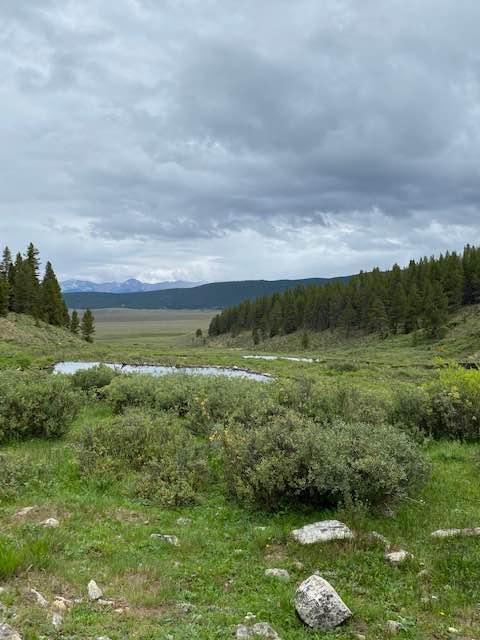 5
Trail Overview
Nice start, as the trail is sandy rolling hills that are lots of fun. Great views of Union Park. The right turn along Cameron Creek begins as rocky and then becomes more difficult. The trail ends at private property. The original road is blocked, and the trail is riding through a gulch. Some nice mining cabins along the way and a narrow stream with cutthroat trout.
Difficulty
Easy along most of the trail then become more difficult due to big rocks, boulders and roots.
History
Most of the trails in the Taylor Park area are old mining trails. There was also ranching in the area that continues today.
Technical Rating