Otay Mtns Truck Trail
Best Time
Winter, Fall, Spring, Summer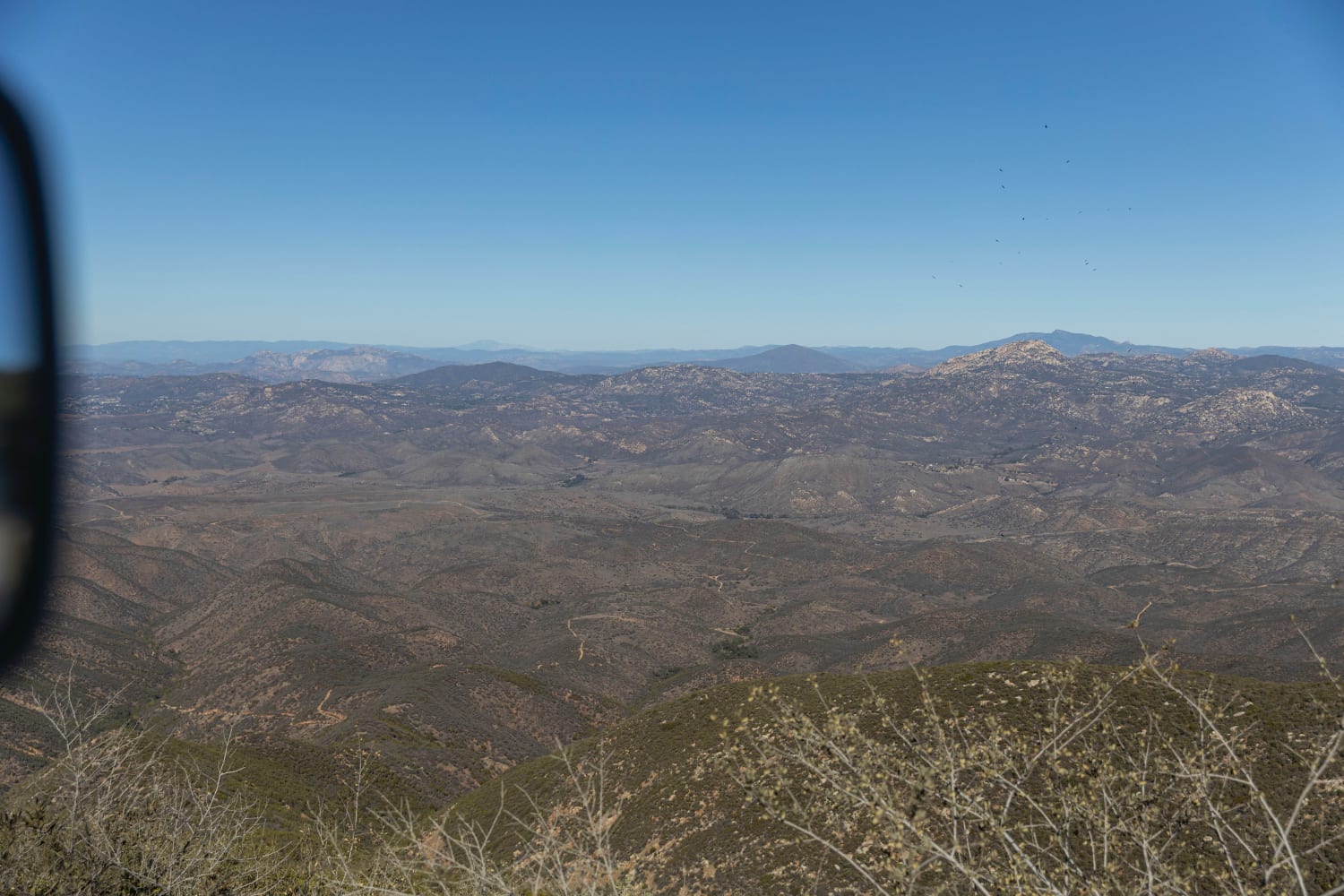 6
Trail Overview
This route goes up and over Otay Mtn with sweeping views over the San Ysidro Mountains and a little bit of San Diego in the distance. The road is made up entirely of dirt and gravel and stays relatively even throughout. This is a great trail on hazy/foggy days as it is well above the marine layer, revealing the sunshine above. Border patrol agents frequently pass by, and the mountain gets busy on weekends. There are mirrors set above tight corners, making it easy to see whether anyone is coming and avoid collisions.
Difficulty
The road is even, reasonably wide, and winds steadily through the mountains. No major challenges.
History
Otay mountain is the highest point of the San Ysidro mountains.
Technical Rating