Wrights Lake Rd - 11N26A
Best Time
Spring, Summer, Fall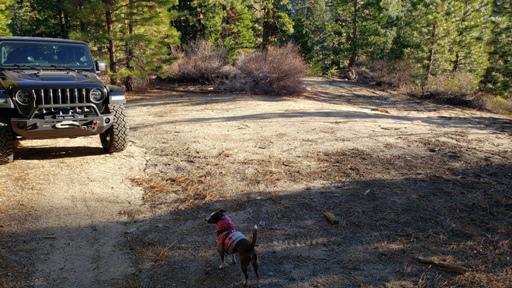 7
Trail Overview
This is a smooth, out-and-back dirt trail that's single lane. The trail has very little change in elevation and can be driven with a 2WD SUV. A wide turn-around circle is located at one mile in, at the end of the SUV portion of the trail. The remainder of the trail (.41 miles) is obscured by overgrown brush and tree limbs. This overgrown portion of the trail can be hiked. No cell service is available at this location. The trailhead is located between the small communities of Kyburz, CA and Strawberry, CA off of HWY 50.
Difficulty
This is a smooth and wide single-lane trail with many pullover spots along the way. Compacted dirt with gentle elevation changes makes this trail an easy one.
History
This one-mile trail is a portion of the 1800 mile long Pony Express Trail in use beginning in the year 1860. XP which is shorthand for express is painted on diamond-shaped markers and nailed to the trees along the trail.
Status Reports
There are no status reports yet for this trail.