Nightmare
Best Time
Winter, Fall, Summer, Spring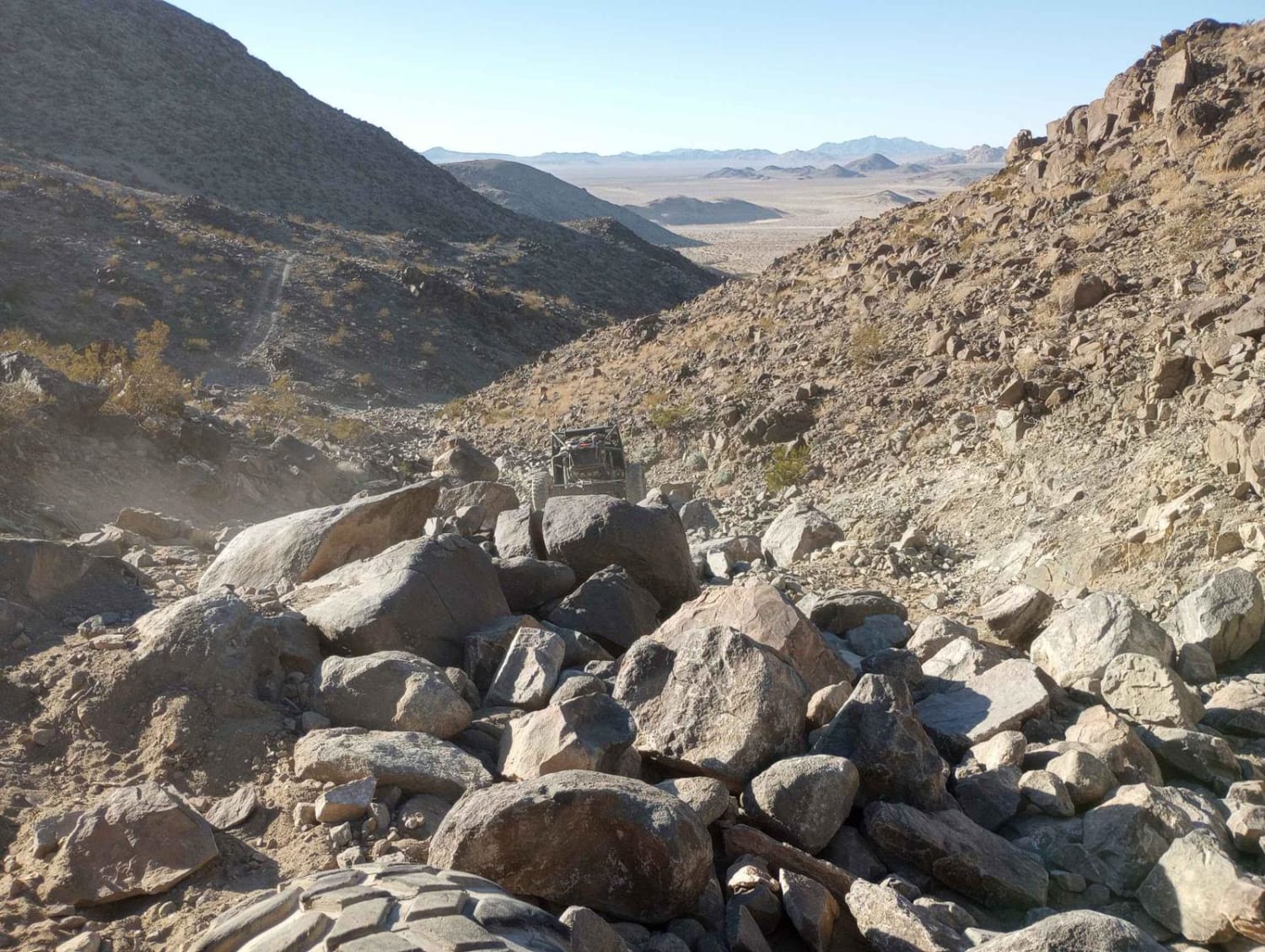 8
Trail Overview
Short fun trail to keep the adventure going after coming up Clawhammer or to go back down after you have done Thor's. There are some good size rocks on this trail making it competitive with Jack North. Of course like all trails in Johnson Valley, rocks move and become harder or easier depending on rock placement at that time.
Difficulty
There are a few big boulders to navigate and if they move it could get harder.
History
Cut in: 2007 Grocery Getter Gang was named because the 3 or 4 trips to camp for parts lasted into the night.
Technical Rating