Dove Springs Canyon Road
Best Time
Spring, Fall, Winter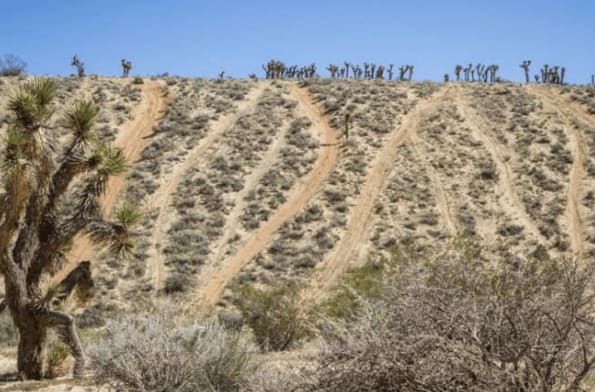 5
Trail Overview
This route takes you from the main Dove Springs staging area to the Actual Dove Springs. It follows SC103 all the way and changes between a dirt road and a double-wide trail. It has sections of hard pack, soft sand, and some whoops. You can view the many hills climbs on the South side of the trail and several steep trails that head up and over the hills to the North.
Difficulty
A few large whoops, some soft sand, but mostly an easy access trail to see the actual Dove Springs.
Status Reports
There are no status reports yet for this trail.