Mortero Wash
Bring your hiking gear when you visit this secluded desert route.
Best Time
Fall/Winter/Spring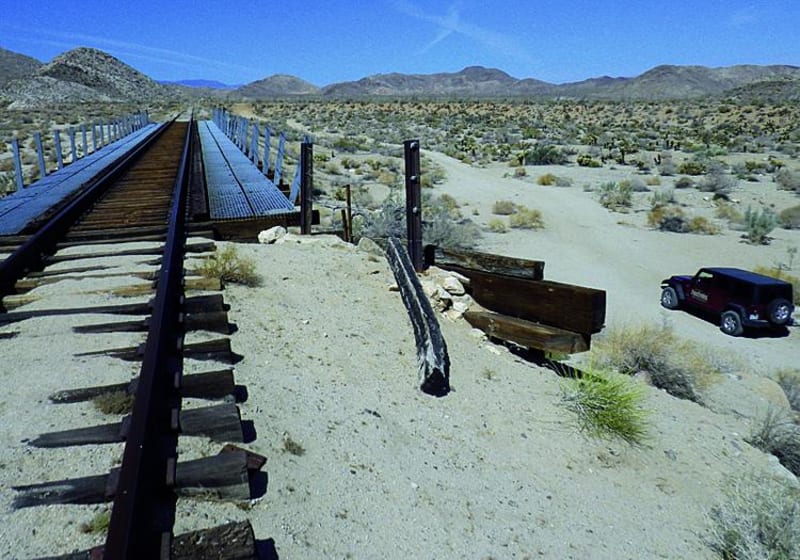 11
Trail Overview
Difficulty
Moderate: Mostly easy with a few moderate challenges. Air down for soft sand when necessary. One steep bumpy hill to climb. Rocky spot has bypass. Suitable for stock 4-wheel-drive SUVs. Flash floods possible in washes.
History
It took 12 years to build the 11 miles of railroad through hellish Carrizo Gorge. Twenty-one tunnels and 14 trestles were needed including curved Goat Canyon Trestle. It's a difficult hike to this trestle but worth the effort. The railroad operated over 50 years starting in 1919. Learn more at the Anza-Borrego State Park Visitor Center.
Technical Rating