Iron Canyon EP21
Best Time
Spring, Fall, Winter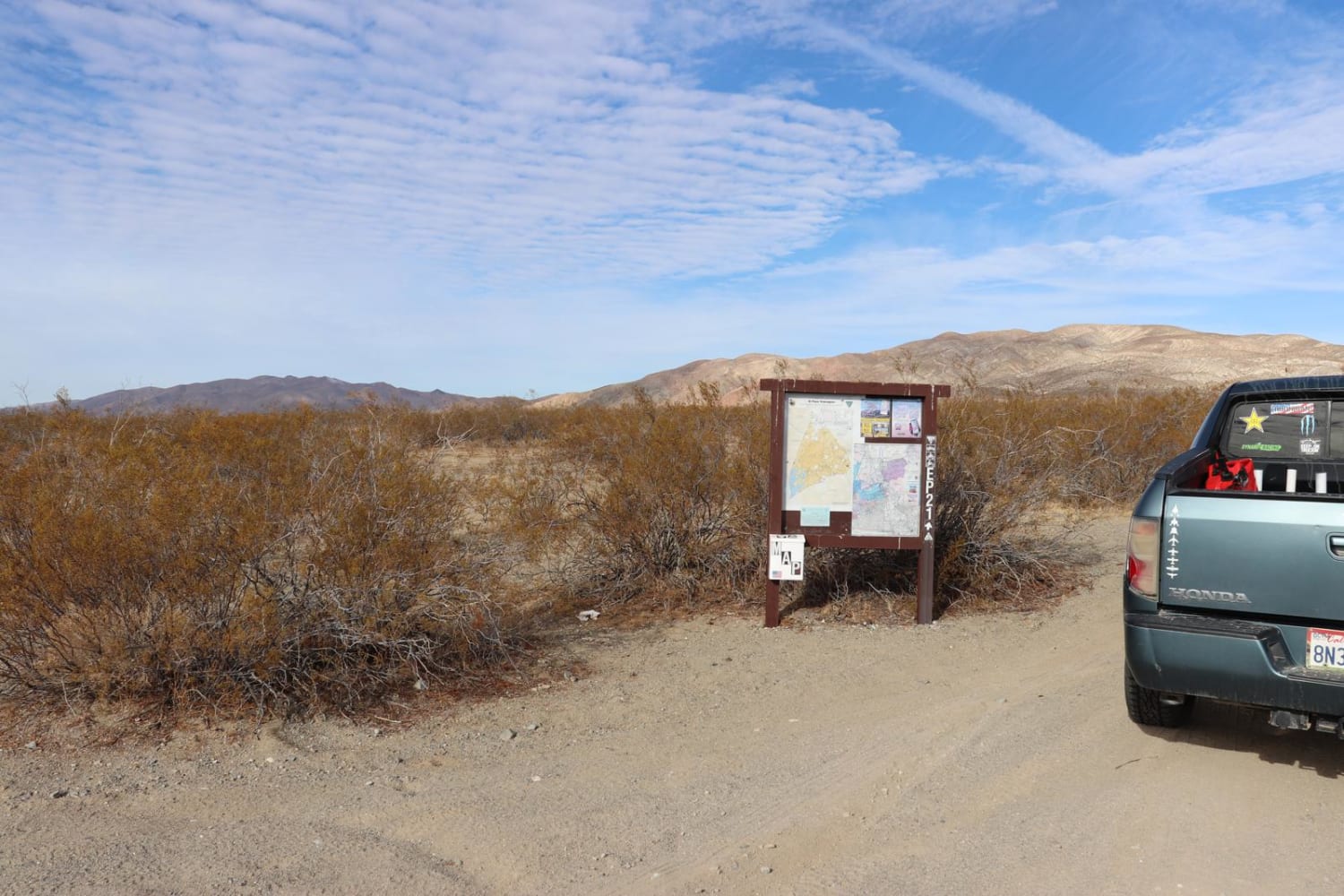 5
Trail Overview
Uneven and rutted dirt trail with loose rocks and sandy washes. Use caution, some washes are narrow. Potential for mud holes and water crossings less than a foot deep. There are trail obstacles of up to a foot including sharp ledges and steep grades. Trail is typically one vehicle wide with places to pass.
Difficulty
Fairly simple trail, only real obstacles are sand washes and a few rock gardens with small rocks.
History
This is one of three main paths into the EL Paso Mountain Range for the various mining claims that dot the range.
Technical Rating