Holcomb Creek
This very difficult trail extends off Dishpan Springs.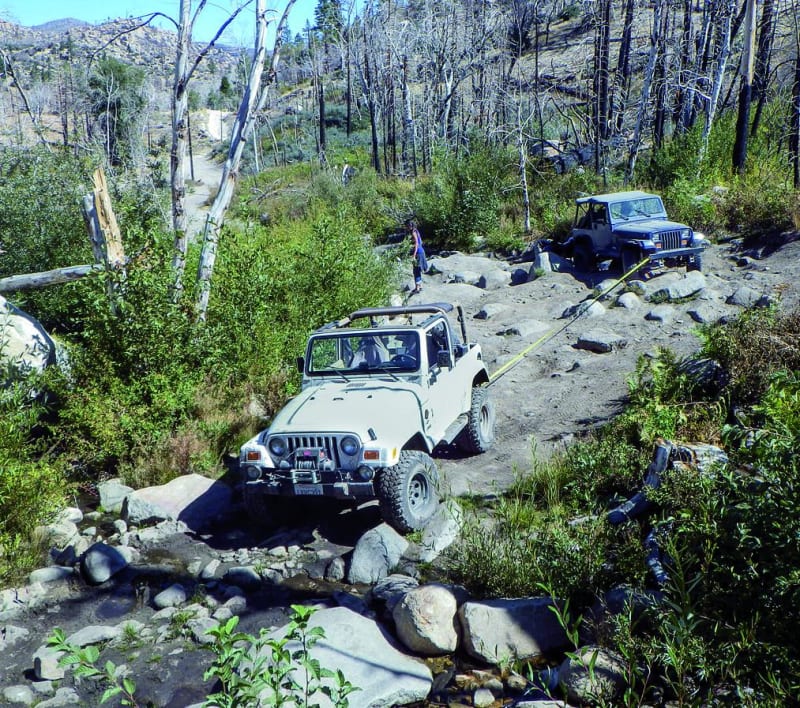 9
Trail Overview
Difficulty
Difficult: No single large obstacle, just two tough boulder fields. Wet tires add to the difficulty as you cross Holcomb Creek several times. Stock vehicles not recommended, but some try it going downhill. Winch, lockers and skids plates highly recommended. Best to go with a second vehicle.
Get the App
Find Off-Road Trails
Unlock more information on Holcomb Creek.