Hanging Rock Hollow Falls Trail
Hanging Rock Hollow Falls Trail
Best Time
Spring Summer Fall Winter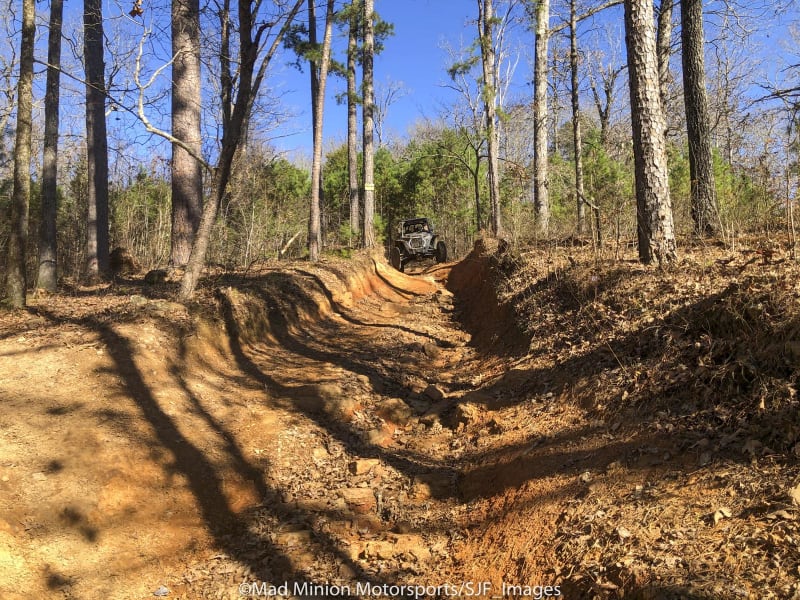 4
Trail Overview
This trail is a good test of your off-road skills. It has many elevation changes and obstacles that will test your equipment. The lower areas have several water crossings and some very deep mud bog areas. Choose your line carefully. The trail is prone to wash-outs and has plenty of deep gutters. The northern end reaches HWY 23 at West Fly Gap Road. The southeastern connection is on Morgan Mountain Road. There are several other trails to explore along the way, as well as two fun waterfalls that make for a good stop to refresh. Recovery equipment is a must when traveling this trail. The designated trail has moved in some areas and will remain moved due to natural events. This is one of the longer, more difficult trails to ride in the area.
Difficulty
The trails is moderate for 60% on the lower area along Mountain Creek. The northern 20% of the trail is very tight and rough with very narrow area's more suited to SxS but a short wheelbase 4x4 can run the trail. The southern 20% is very rutted and washed out with no bypass area.
Get the App
Find Off-Road Trails
Unlock more information on Hanging Rock Hollow Falls Trail.