Vulture Mine
Beautiful system of trails winding across rolling desert and expansive foothills.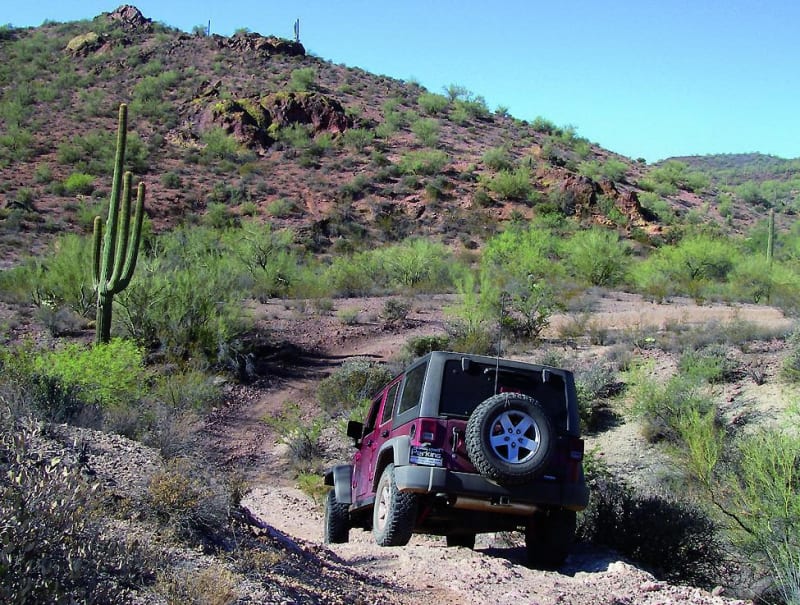 14
Trail Overview
You'll want to have clear directions on this network of trails as there are many different side roads and washes that branch off of it. Interesting mines and ruins make it a fun route, but make sure you come prepared with water and supplies, as it gets very little use.
Difficulty
Moderate: Hard-packed dirt and gravel with occasional rocky sections. Soft sand in river bed. Brush marks likely. Aggressive SUVs only.
Technical Rating