Sycamore Creek
If you aren't familiar with the network of trails in this area, follow directions closely. It is easy to get lost.
Best Time
Fall/Winter/Spring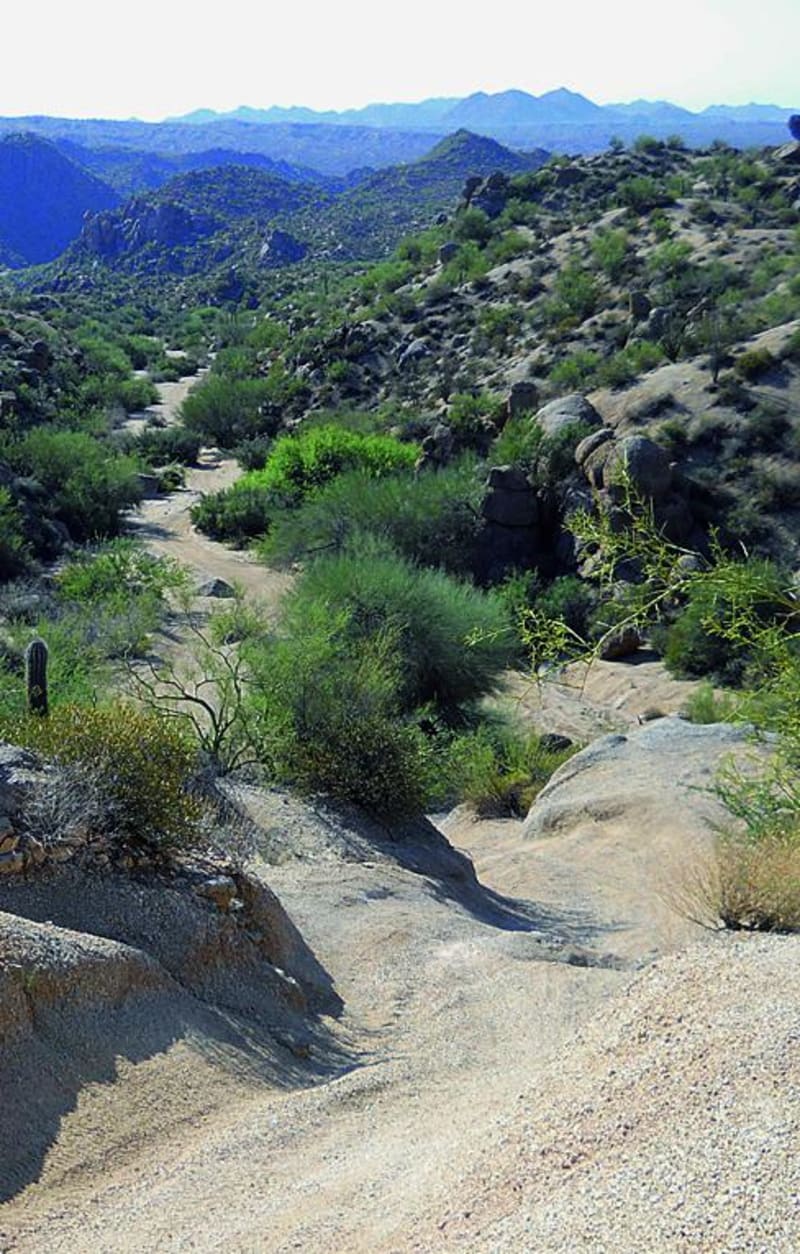 7
Trail Overview
The OHV trails here are extensive. You could spend days exploring this area. If you want a fun, challenging obstacle, try the canyon east of Squeeze Rock. ATVS, UTVs and dirt bikes will especially like this network of trails.
Difficulty
Difficult: Although most of the route is easy to moderate, the northern loop is extremely steep and narrow. Be very careful as ruts and washouts are constantly changing. Turn around if necessary. Modified vehicles are best, but a skilled driver can do this trail in an aggressive stock high clearance SUV.
Technical Rating