Boulder Creek
Best Time
Spring, Summer, Fall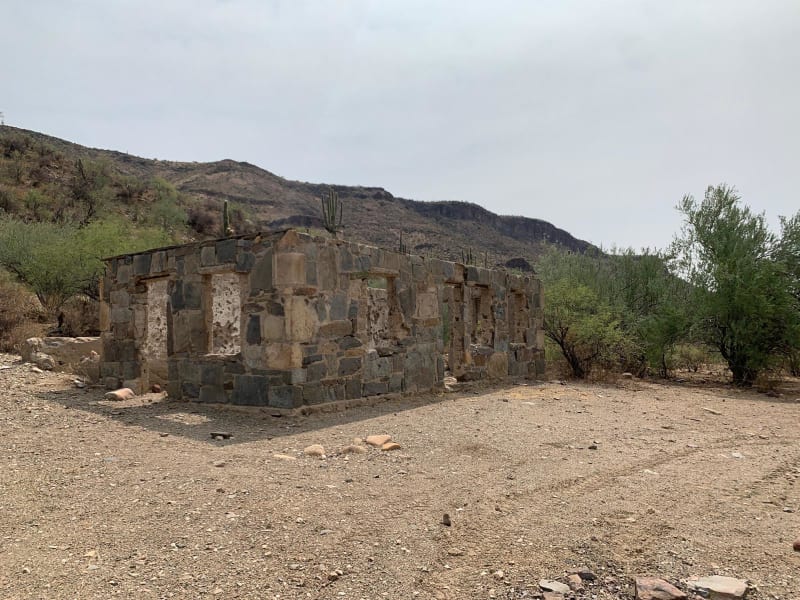 9
Trail Overview
This trail ascends out of the Agua Fria stream, mostly dry, down Little Grand Canyon Road off of West Table Mesa Road. The ascent is steep, with a few boulders that could hit a differential if a careful line isn't taken. There are a few tight turns that may require backing up to reposition. After a few hills, the trail descends into the Boulder Creek area. There is a gate at the creek that will need to be opened and re-closed. The road weaves across the creek several times after this, with gravel along the straights between the crossings. The trail is mostly easy to see, with the creek crossings being the most unclear part. Expect boulders up to 12" in the creek crossing sections. Would not recommend when raining, as Boulder Creek can get to be about 1 to 2 feet deep. Scenic desert canyon and saguaro cactus views along the trails with a unique perspective on the desert from the middle of the creek. Some low brush, expect minor pin-stripes for full size 4x4s on the sides and top. There is no cell service on the trail. The trail is mostly one vehicle wide, but could be run in either direction with passing at the creek crossings. Lots of other trails branch out of this area to explore. Watch for large and small animals on the trail, as burros and cattle have been spotted on this run.
Difficulty
There are steep and loose rocky ascents and descents at the beginning, with periodic dry lake, small boulder crossings in the later half.
Get the App
Find Off-Road Trails
Unlock more information on Boulder Creek.