Lower Sikort Chapo Wash
Best Time
Spring, Fall, Winter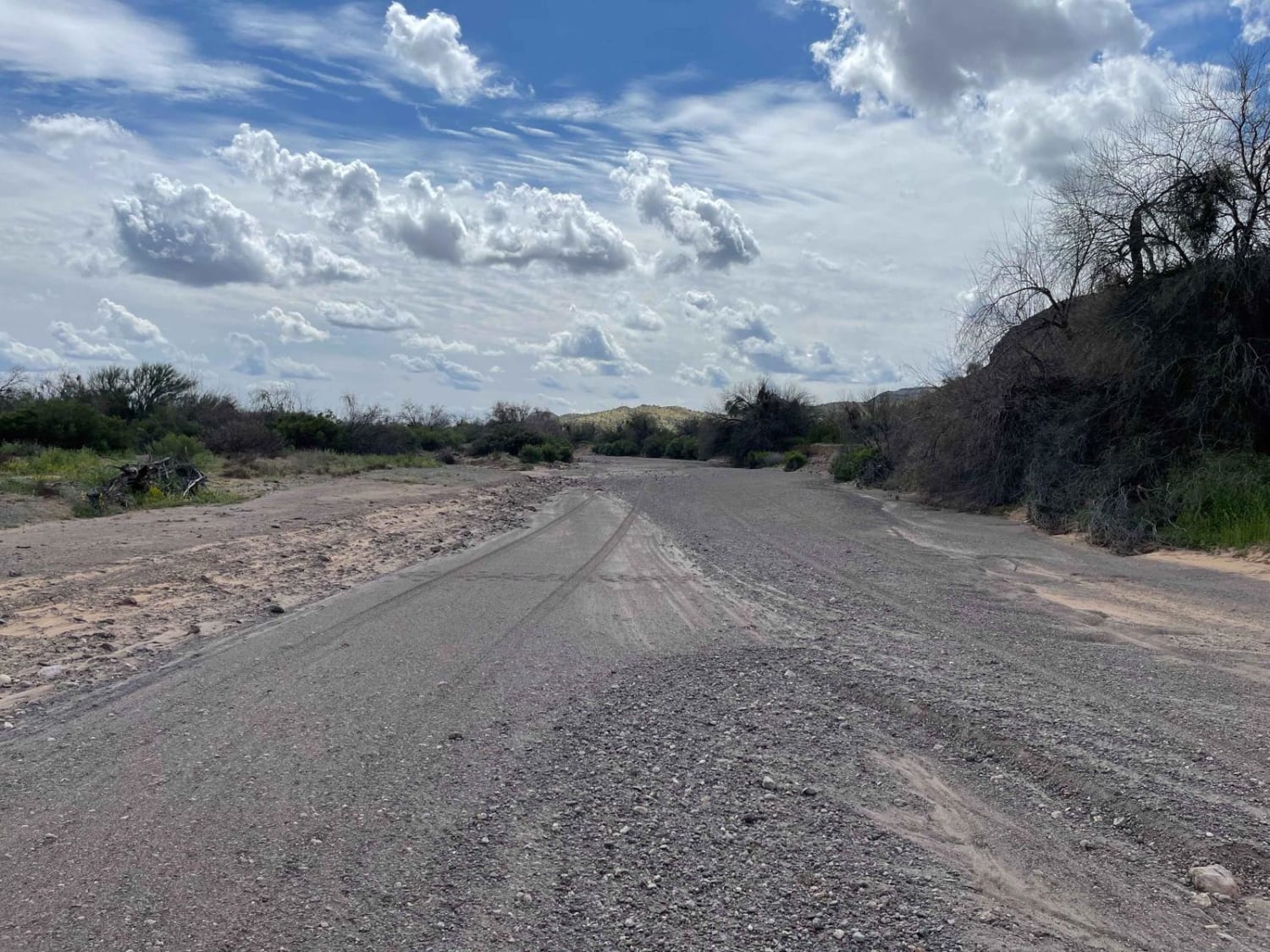 15
Trail Overview
This primarily wide and smooth wash runs from the main route of the gas pipeline road all the way down to the reservation boundary. Just before the border is a small pullout with an excellent camping area next to an old corral and ranching location. The wash is full of life, with many red-tailed hawks, quail, roadrunners, and doves. There are even coyotes crossing the wash in pairs. It's primarily smooth sand with a few deep sections. Be aware of sneaky rocks hiding in the sand that are just waiting to dent a wheel after poor tire placement. Some sand is softer than other parts, so airing down your tires is a must. The occasional Boulder field and even small ledges will be 1-2" high. Some sections of the wash are narrow and have many sharp branches just waiting to damage your paint. There are a few bars of Verizon LTE most of the way.
Difficulty
You'll come across the occasional boulder field and even small ledges will be 1-2" high.
Status Reports
There are no status reports yet for this trail.