Highline
Best Time
Summer, Fall, Winter, Spring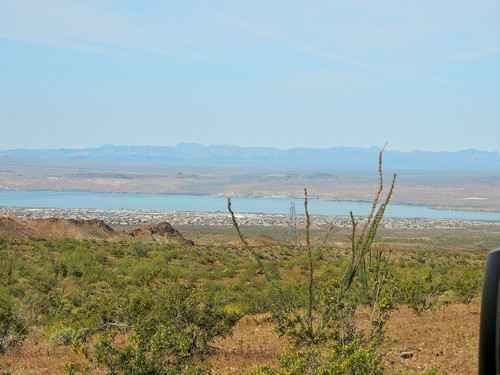 9
Trail Overview
This trail starts from a residential area of Lake Havasu and then wanders north along the west side of the Mohave Mountains, ending on Highway 95. Kinda follows a powerline. This is an enjoyable ride in and out of washes then up and down hills. A few steep, loose hills cause the rating of a weak 6. This trail can be run in either direction but we did it from south to north so the sun would be at our backs. Lake Havasu is visible much of the time. The trail wanders but frequently comes back to the powerline (highline). Some parts of the trail are low and some are high. The trail eventually comes to a large gravel lot used for dry camping. There is highway access at this point. Proceed north of the gravel lot and soon find a water catchment for desert bighorn sheep. Continue on and finish the run in Havasu Heights.
Difficulty
Very rocky, rutted and off-camber trail with erosion, loose rocks, sand, washes and obstacles up to 3 feet tall, including ledges and short, steep grades. Potential for deep water crossings with strong currents.
History
Shortly before Havasu Heights you will come to a concrete shell. This was the garage portion of a house under construction in the mid 90s. The house was framed but not completed. After it sat for a few years it was burned down, probably by vandals. It would have been quite a house.
Technical Rating