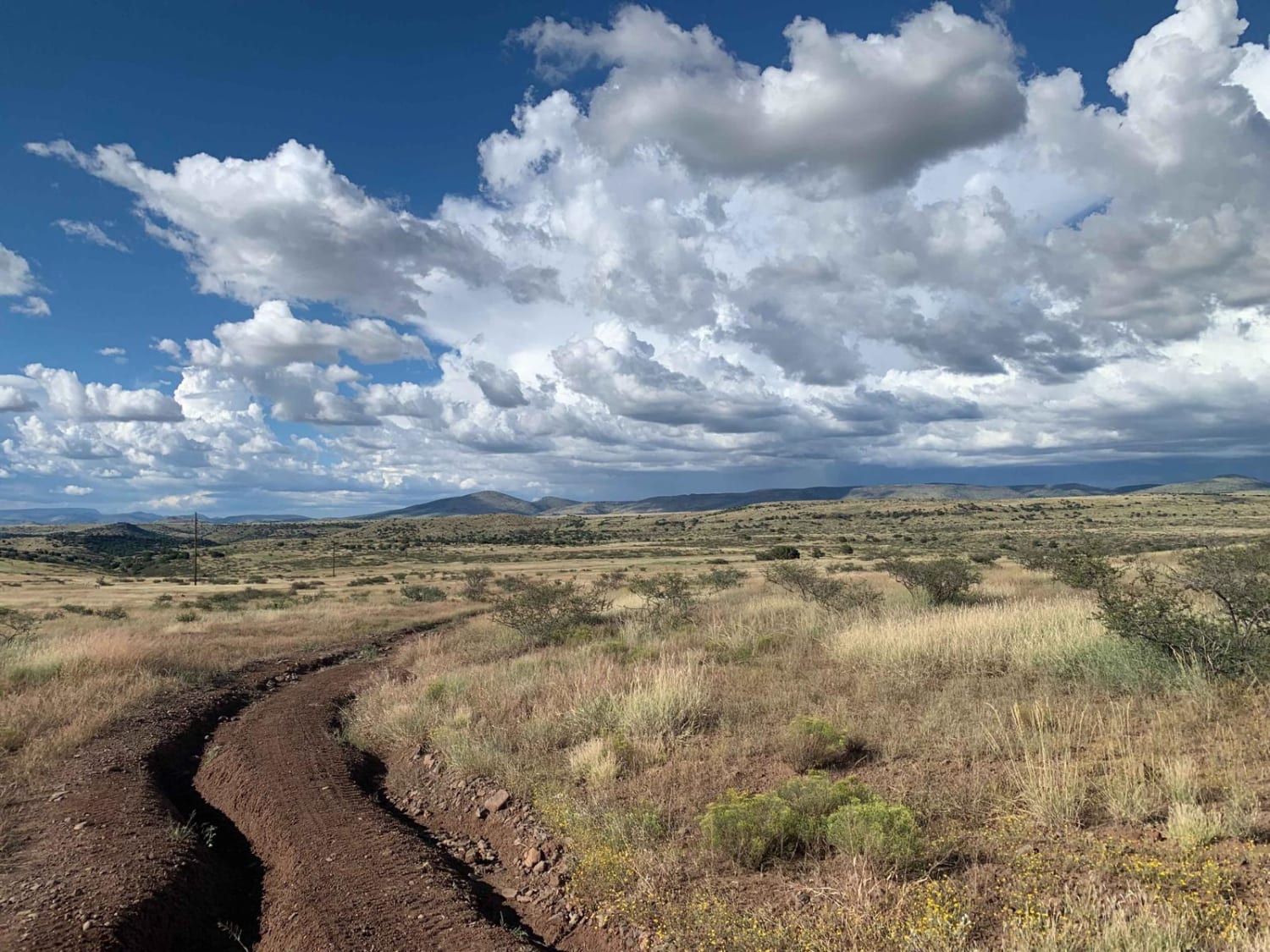 18
Trail Overview
Silver Creek (FS 677) is a scenic point-to-point trail in the Prescott National Forest. The Prescott National Forest is referred to as the place "where the desert meets the pines" and Silver Creek is no exception. Surrounded by high desert grasses, prickly pear cacti, Pinyon pines, and Arizona Juniper trees, Silver Creek is a great escape into the backcountry with amazing big sky views. It's worth noting that the trail runs north/south as part of the Great Western Trail. This route has a little fun for all with beautiful scenery, some smooth dirt sections, and also some technical sections that will test your ability and vehicle. Combine Silver Creek trail with other trails in the area for a full day of fun. There is little to no shade and no water along the trail, so plan accordingly. Also, the mobile service is spotty; 2 bars at best. As always, be a steward of our public lands and national forests; observe Tread Lightly! and Leave No Trace principles and have fun.
Difficulty
There are many areas with very deep erosion and rutting. This is a bumpy route, but the technical rating of 5 is based on a very rocky section toward the northern end of the trail. This section contains a mix of buried and loose rocks that will slow progress as one navigates the route through. This section also has multiple rocky ledges (2-3 feet) to navigate that will require 4WD, high clearance, and some patience. Although the wash crossings on this route are short, be mindful of recent rain or forecasted rain as this will likely increase trail difficulty.
History
The Great Western Trail is a 3,100-mile-long trail that extends across the United States from Canada to Mexico. It passes through the states of Idaho, Wyoming, Utah and Arizona. Throughout much of its length, it is actually a corridor of trails that parallel each other and accommodates a wide variety of both motorized and nonmotorized users. On some sections of the trail, these uses are separated. On others sections, they share the same pathway. The 800-mile portion of the Great Western Trail within the state of Arizona is primarily used as a motorized trail as the existing Arizona Trail, which also runs the length of the state, is designed solely for nonmotorized use.
Technical Rating