Pass Canyon
Best Time
Fall, Winter, Spring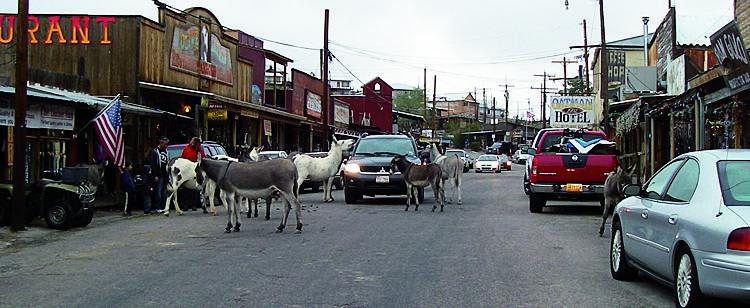 5
Trail Overview
This is a very rugged trail in mining country that borers a closed wilderness. There are some interesting old mining structures to see at the Moss Mine ruins. There are a lot of side roads available, so OHVs are ideal for the area.
Difficulty
Difficult: Most of this trail is sandy washes and rutted, dirt-packed roads. The difficult part is negotiating narrow, rocky Pass Canyon. Aggressive stock SUVs can get through with careful tire placement and an experienced driver, but don't go alone. Numerous side roads around Moss Mine make route-finding challenging.
History
Oatman began as a gold mining town, but today its major industry is tourism. A major fire in 1921 burned most of the the town's buildings, but spared the 1902 Oatman Hotel. The hotel is famous partly because Clark Gable and Carole Lombard honeymooned there in 1939. Wild burros from bygone mining days still roam the streets.
Technical Rating