Maggie Mine
Best Time
Spring, Fall, Winter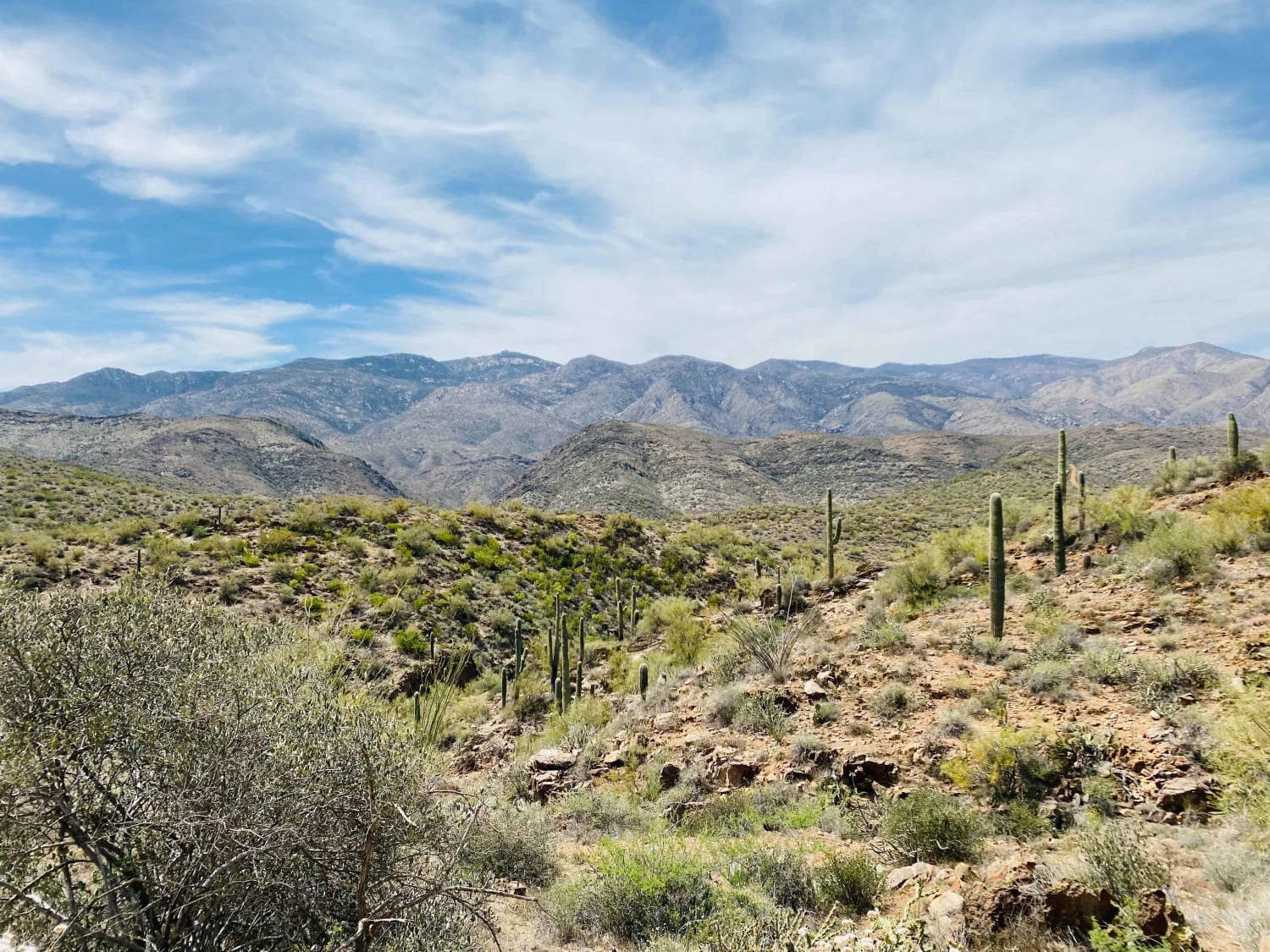 12
Trail Overview
Very scenic trail in the foothills of the Bradshaw Mountains. Although not far from the highway and Black Canyon City, this route feels isolated and offers a chance to spot wildlife, beautiful desert plant life, and sweeping views of the Bradshaw Mountains and Castle Creek Wilderness in the Prescott National Forest. If heading to or from Crown King, this trail provides you with a more technical and scenic route.
Difficulty
Starting from the South, the first mile is paved. Once on dirt, erosion appears to be the biggest obstacle for this trail. Mostly dirt with rocks and a few off camber sections. Washed out on either side of the trail in numerous places with ledges of varying depths.
History
The Maggie Mine is near Black Canyon City, Arizona. Historically the site has been associated with the Black Canyon-Kay Mining District which is now part of the Tonto National Forest. The site was first discovered in 1896 by J. R. Brown. The Maggie Mine is a surface and underground mining operation. https://thediggings.com/mines/16314#:~:text=The%20Maggie%20Mine%20is%20near,surface%20and%20underground%20mining%20operation.
Status Reports
Matthew Kvacik
Mar 03, 2023