Cattail Cove
This is a great trail for licensed and unlicensed vehicles.
Best Time
Fall/Winter/Spring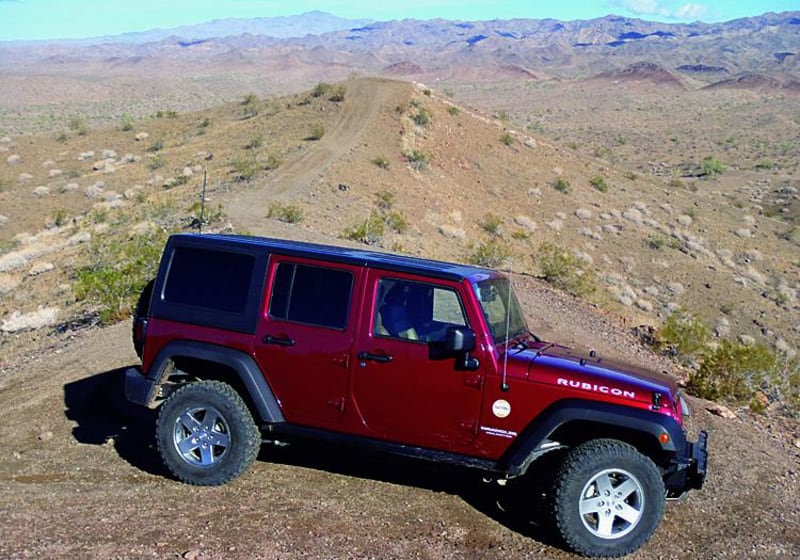 11
Trail Overview
This popular trail offers diverse terrain and plenty of side trails to check out. It takes you through a wide wash with different sized rock obstacles along the way. There is an enormous, flat staging area for motorhomes and other campers at the trailhead. For a interesting side trip, visit Rovey's Needle.
Difficulty
Moderate: We drove our nearstock 4-dr. Rubicon and selected moderate lines and bypasses. We saw spots to challenge hard-core vehicles. Stock SUVs with high ground clearance can make it through with experienced driver.
Technical Rating