Black Mountain Petroglyph via St. George
Black Mountain Petroglyph via St. George
Best Time
Spring Summer Fall Winter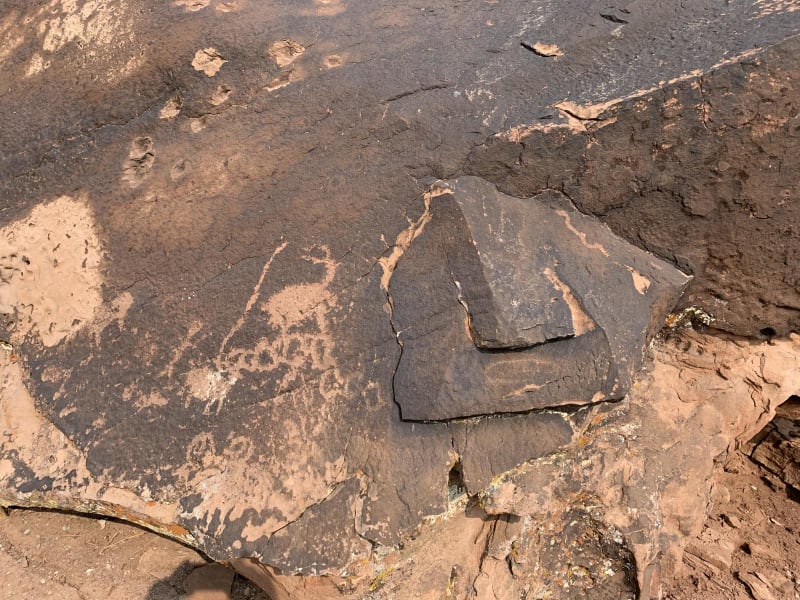 10
Trail Overview
This trail provides access to a wonderful assortment of petroglyphs at a site close to the St. George metropolitan area. The site is accessible by almost any type of vehicle. Getting to the site is a treat for all as there a numerous petroglyphs to view and enjoy. The walk to view them is easy. There is a platform on the left (west) trail that is a must see. There is also a picnic area and bathroom located near the parking area. A great area to enjoy the view and have a treat. The petroglyphs are best viewed in lower angle light as they tend to wash out with bright, high-angle light.
Difficulty
This path has some deep, rutted areas that would make travel challenging for smaller or low clearance vehicles. This path is not normally maintained. Recent precipitation could make the path challenging. The access from the Warner Valley Road is a better option.
Get the App
Find Off-Road Trails
Unlock more information on Black Mountain Petroglyph via St. George.