Deer Lake, Gold Valley
This is a fun trail offering a great variety of scenery.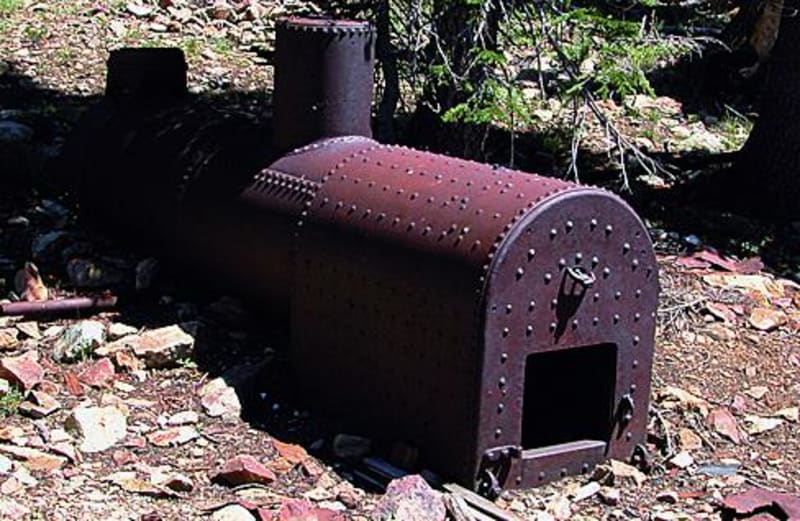 8
Trail Overview
Difficulty
Moderate: Deer Lake trail is mostly easy except at the north end. After Waypoint 03, the trail drops steeply into Gold Valley and wanders backand- forth across a narrow, rocky creek bed. Okay for stock 4x4 SUVs with high clearance and skid plates. Novice drivers use caution.
History
Sierra County was an extremely active gold mining area starting with the gold rush in the 1850s. Many mines are located between Sierra City and Johnsville, including the Four Hills Mine on this route. Nearly a half million dollars in gold was extracted here from a high-grade surface deposit. To learn more, take time to visit the excellent Plumas Eureka State Park Museum at the end of the route.
Technical Rating