Hunting Weather, Wind Direction, and Barometric Pressure
Experience up-to-date weather at your fingertips with the onX Hunt App
Try For Free For 7 Days >>
Hunting Weather App for Forecasts, Temperatures and Wind Direction
The onX Hunt App provides live weather reports, weather forecasts, wind direction, sunrise / sunset times and barometric pressure — all curated in one convenient location. Available for iOS, Android and Web.
Tap Any NOAA Weather Station
See current conditions, wind speed and direction, barometric pressure, sunrise and sunset times and a seven-day forecast.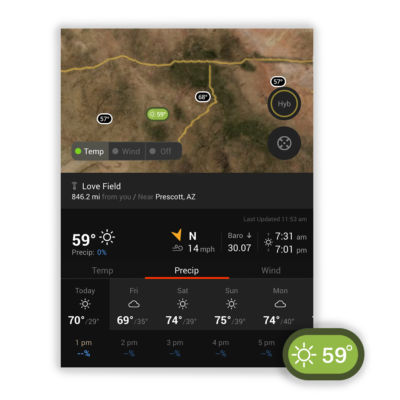 Customize Your Weather Icons
Display wind speed and direction, temperature or nothing at all but tapping on the display setting you prefer.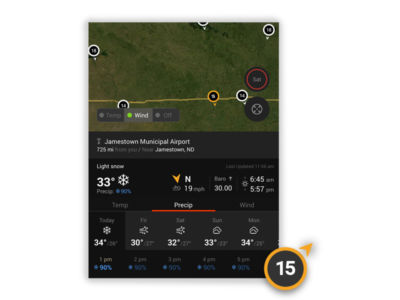 START YOUR FREE 7-DAY TRIAL
The most accurate and up-to-date weather information available at your fingertips.
onX Wind & Weather App FAQ
Is Wind & Weather reporting the conditions are my current location?
Wind & Weather reports the conditions at the closest NOAA weather station to your current location.

---
How current is the information within Wind & Weather?
Our information is pulled straight from the NOAA weather stations and is as up-to-date as possible.

---
How do I use Wind & Weather to improve the odds of success for my hunt?
Knowing the wind and weather conditions is imperative on every hunt. It tells you how you'll need to dress to stay comfortable while in the field and allows you to strategize the best way to hunt an area without getting winded.

---