Possible Access Layer Shows Opportunities You Never Knew Existed
There were two weeks left in Montana's hunting season, the rut was finally kicking off and I pulled up to the parking area of my honey hole with an hour before legal shooting light. My heart sank when the headlights turned the corner and illuminated my worst nightmare. I lost the race. Two trucks sat parked by the gate and before noon there would be five. With only two weekends left to hunt I had to find a new spot.
Every hunter wants the woods to themselves and we are all looking for that new secret hunting spot to call our own, but often we don't know where to access new land.
Until now.
For years, onX's in-house GIS technicians studied large privately owned lands, that occasionally grant public recreation access from across the country. From private timber land in the West to non-government and non-profit lands found in the East, the team compiled all the information and created the only singular database containing over 40 million acres of possible access.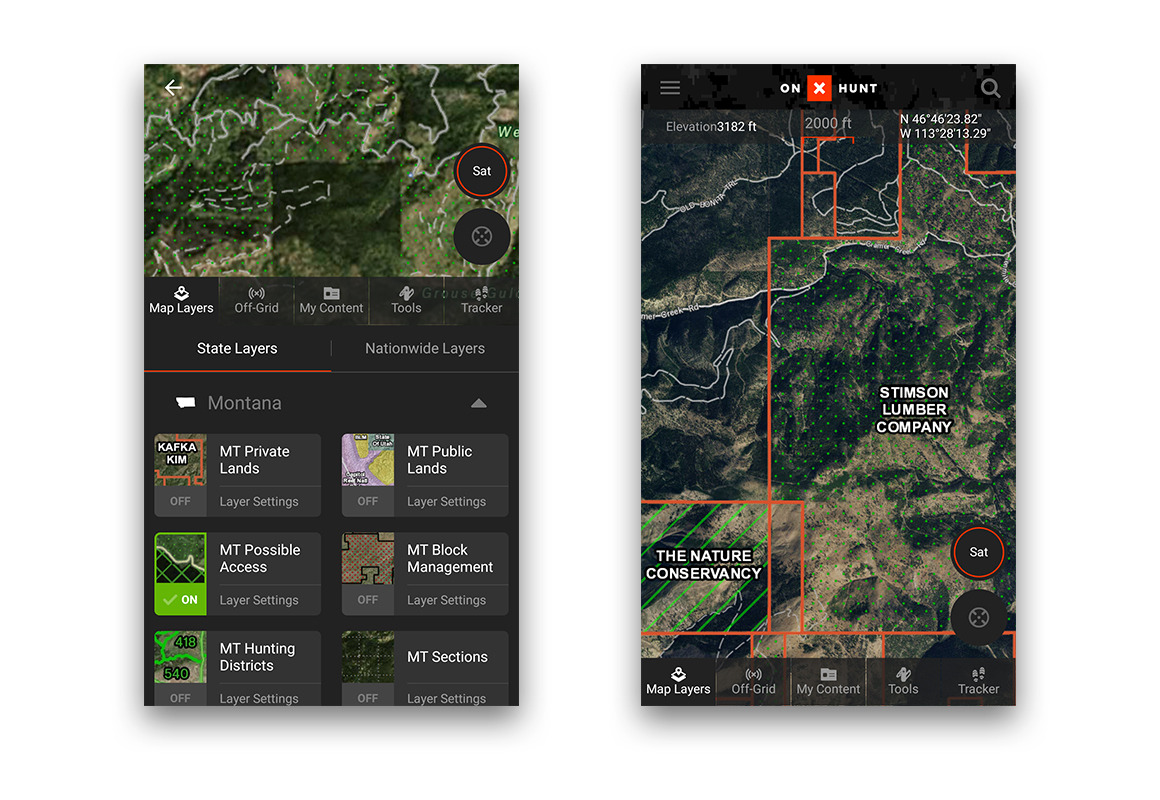 Lands included, but not limited to
Timber Access - A company allows public access to their lands with minimal restrictions (barring fire or operational reasons) without requiring a permit or prior permission. Some companies will allow public access to their lands with some sort of restriction, possibly a formal leasing program, a formal permit program, or their lands are managed by a forestry consultant company that runs lease or permit programs. All possible access timber lands are represented with green dot layovers.
Misc Access - Represented by green Xs and consists mostly of utility companies that research indicates allows public access to their properties for recreational purposes.
NGOs - Research indicates a non-profit group allows public access on their lands usually (but not always) without prior permission, however certain parcels are not public accessible Non-huntable and huntable lands are included in this classification. (always do your research) All NGO's are represented by green diagonal lines. NGO examples: The Conservation Fund, The Nature Conservancy, The National Wildlife Federation.
Find possible access near you
Possible Access, Private Property Boundaries and Owner Info, Government Lands, GPS Tools and More.
View Maps
Get the App
Get the App
Ownership changes, check and double check
Unfortunately public access policies, and the type of recreation offered, are difficult to track and may be subject to change, therefore we urge users to view this layer as their starting point. To narrow down your search you need only tap a possible spot and check the information screen. Timber companies will either have access, for known accessible land, or unknown access next to their names, and other lands, like NGOs and utility companies will need a further look into their regulations.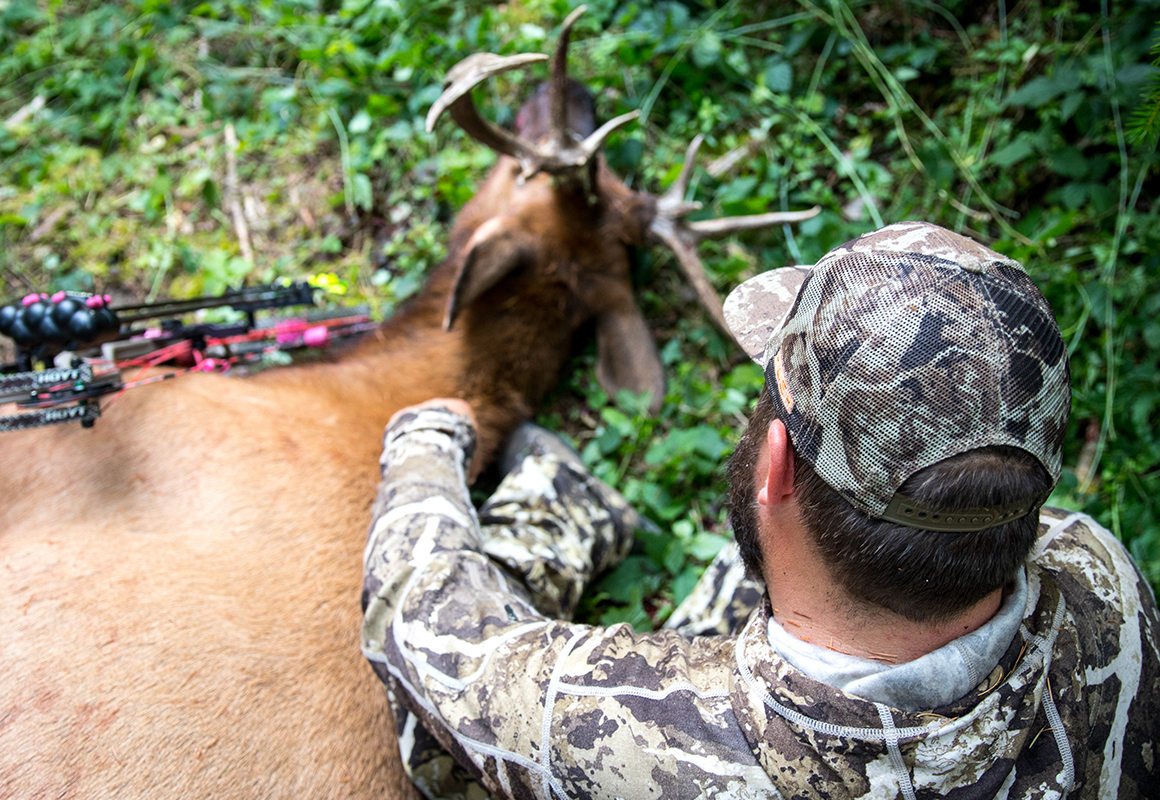 Success is out there, but don't take our word for it
Timber is still the king in Oregon, and when the Weyerhaeuser timber company purchased Plum Creek, it threw a massive curveball to hunters. In Oregon, areas open to the public for decades were replaced by new pay to play rules.
After this change, Born and Raised Outdoors utilized the possible access layer when hunting private timber companies in Oregon. The team found incredible success with the layer, tagging six bulls in the Beaver State.
The layer helped the crew find land that other hunters stayed away from and navigate around the pay to play boundaries of other timber lands.
"It's been a game changer for us," Fisher said. "It's allowed us to hunt areas we didn't know we could before and dramatically increased our success."
Follow Born and Raised Outdoors' Land of the Free project, documenting their 50 day archery season across five states.
Last updated: July 2018.