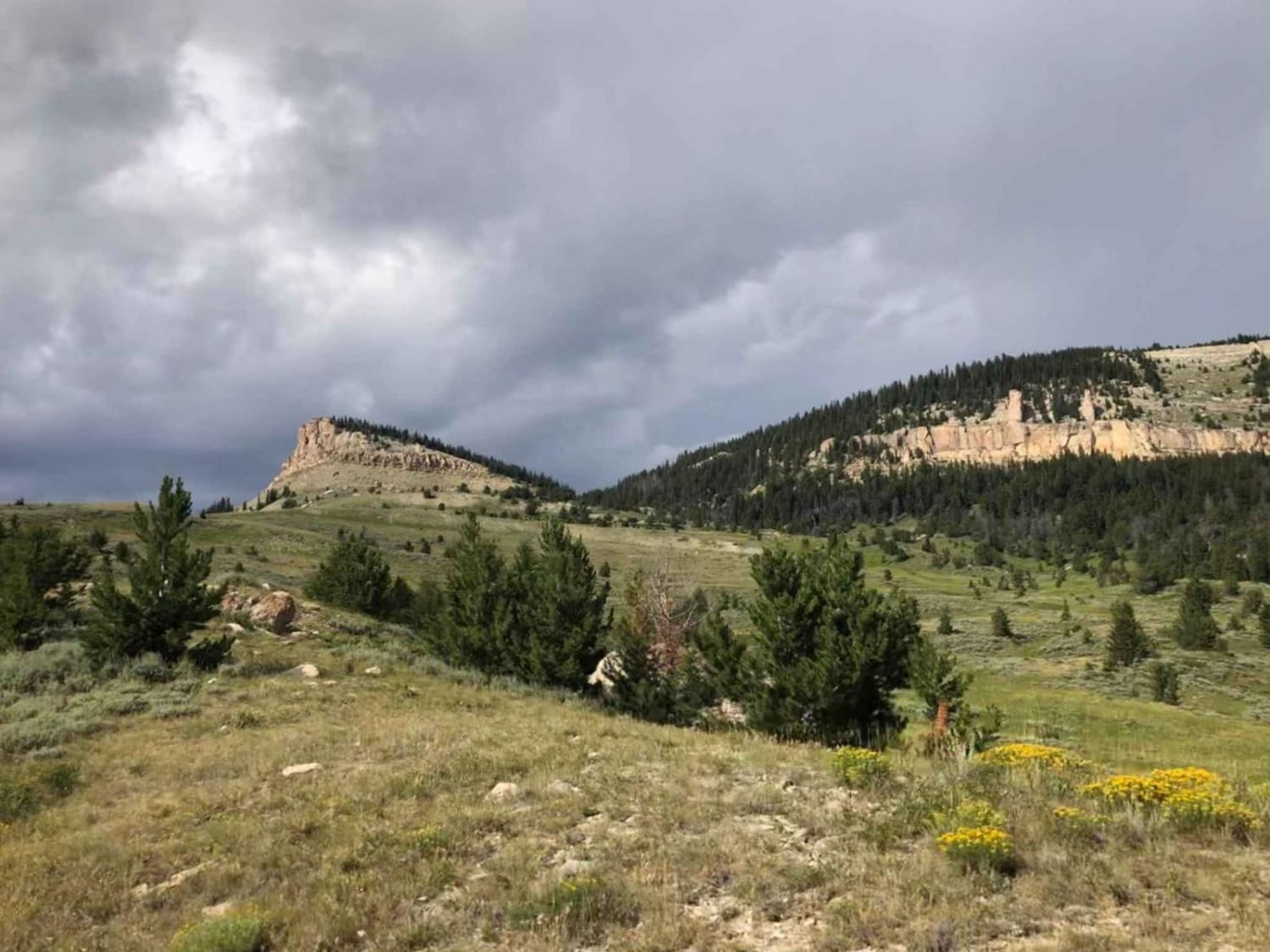 10
Trail Overview
This route is a steep scenic climb from the foothills of the Bighorn Mountains to near the top of Hunt Mountain which sits 10,000 feet above sea level. At various points on the road, you can see across the Bighorn Basin as you pass through forested areas. As you near the top, you get above the trees into open Mountain meadows.
Difficulty
The road has some very steep sections, and has a few rocky areas and one small rock ledge. There are also several washes which are fairly easy to navigate but some are deep. It can be muddy, especially at the top where snow lingers well into the summer months.
Status Reports
There are no status reports yet for this trail.