Seminoe-Alcova Backcountry Byway
Best Time
Spring, Summer, Fall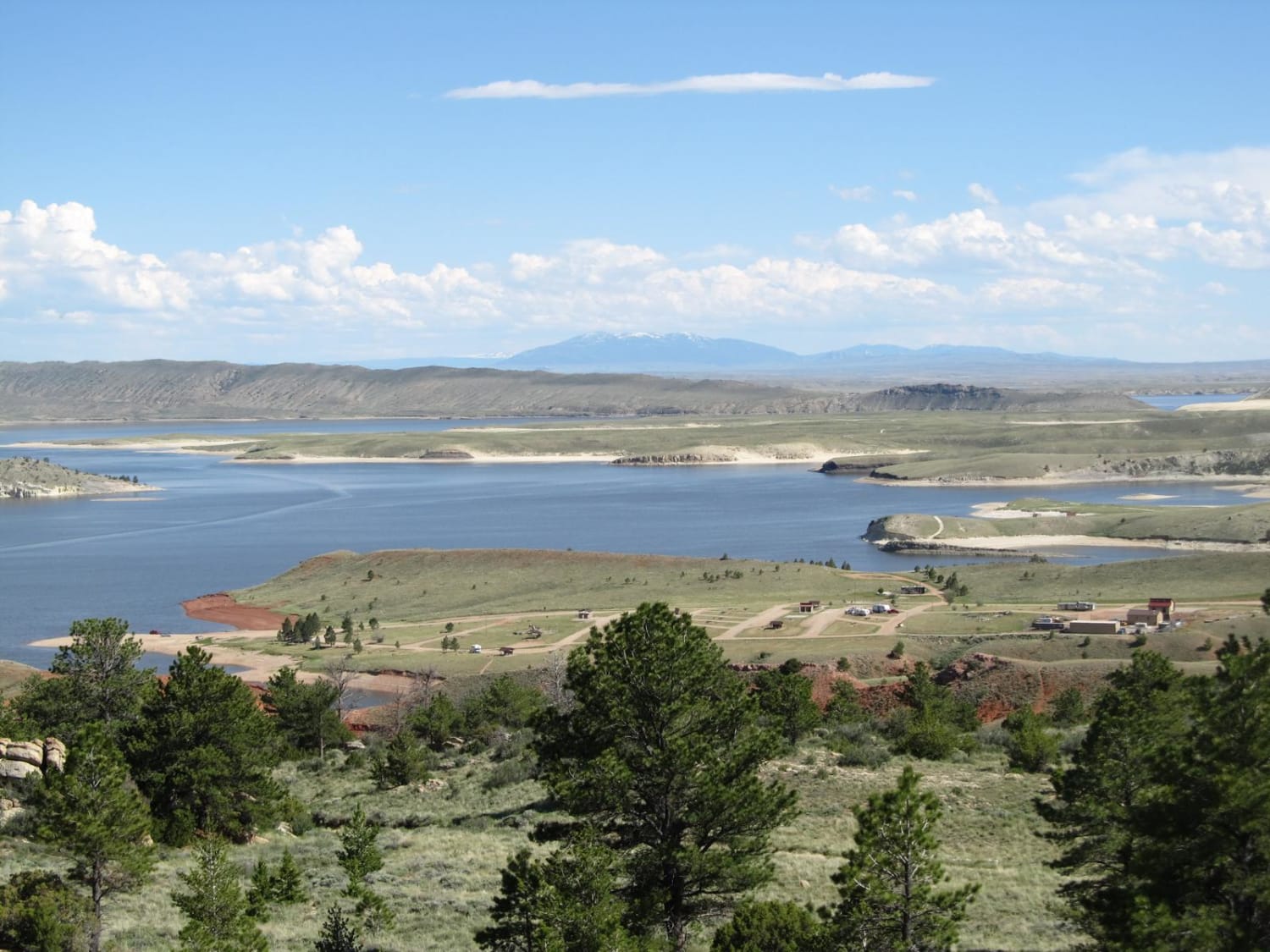 10
Trail Overview
One of Wyoming's designated scenic backways, this drive utilizes both paved and gravel roads to travel over the rugged Seminoe Mountains and past three reservoirs fed by the North Platte River. You'll discover the unsung mountain ranges of central Wyoming as well as some of the best fishing spots in the state. From south to north, you'll follow the river as it flows to Seminoe State Park where there are several popular campgrounds. Along the way, you'll traverse the high prairie, pass dune fields, and climb into steep, rugged mountains. Numerous side tracks in this area can be explored, but you'll want an ATV or capable 4x4 to handle the terrain. Further north, the road weaves between ridges and enters a fertile canyon near a wildlife habitat area that is known for its bighorn sheep. The northern half of the drive visits Pathfinder Reservoir, Fremont Canyon, and red rock-ringed Alcova Reservoir. Both reservoirs are popular for fishing, camping, and watersports.
Difficulty
Long stretches of this byway are paved and the other segments follow well-maintained gravel roads. However, long trailers and RVs are not recommended due to steep grades north of Seminoe Reservoir. Also be aware of sand often blows across the road. Driving this route during the off season is not recommended.
History
The Red Gulch Dinosaur Tracksite was discovered in 1997 after erosion is thought to have worn off the sedimentary layers that once covered the site. The preserved footprints were made by theropods. Interpretive signs at the tracksite provide more information about the discovery of these dinosaurs.
Technical Rating