Saddle Mountains Racetrack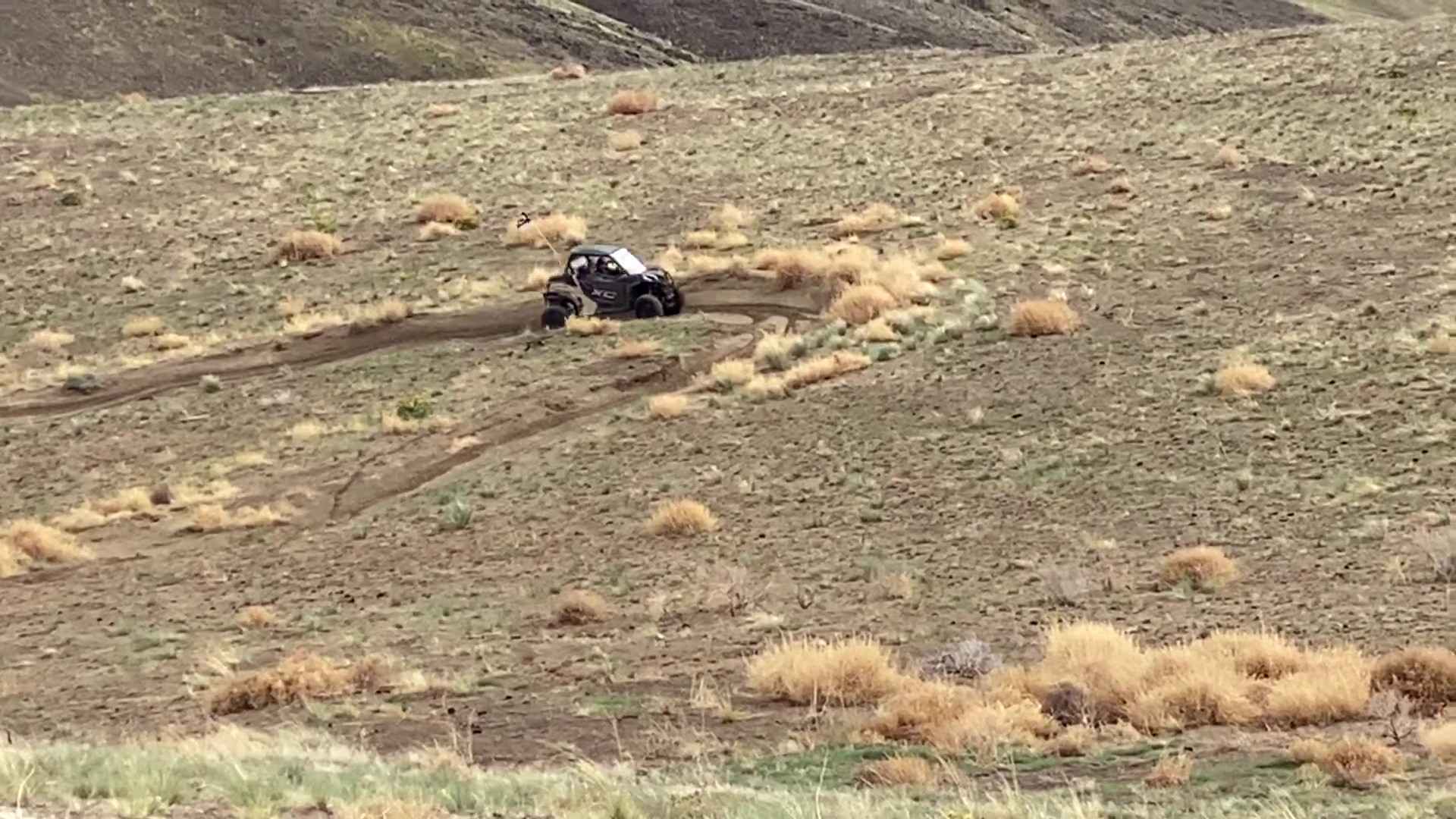 4
Trail Overview
Home of the old 100-mile Enduro Race, some of the racetrack is still usable on the south slopes of the Saddle Mountains near Mattawa, WA. The eastern end of the circuit is now fenced off onto private land, but the rest of the course gets at least occasional use - it's hard to see in places, so trust the map and you'll find it! This course links to the main "R" gravel road heading north from the staging/parking/camping areas, and also links to the powerline gravel roads connecting the electrical and microwave towers. The ridgeline itself is not marked and features an over 2000' cliff drop-off on the north side, so be careful on the steep hill climbs! Off-road routes head cross-country everywhere, and you can ride your own route on this section of BLM land, but beware of the ravines - look before you leap, as there are huge cliffs just beyond the flat or gently rolling edges of the ravines that can't be seen until the last minute. Some ravines are too narrow at the bottom for most OHVs/Jeeps, while other hill climbs have no run-in room. The old racetrack offers multiple loops with all kinds of whoops, tight turns, and generally off-camber soft, sandy terrain for fun! You'll find few rocks on this route, except in some of the outcrops of basalt that are quite visible from a distance - beware of digging pits where local rockhounds search for petrified wood, however. Give yourself a couple of hours to play in this area, although the actual out-and-back route from the staging area on the Bureau of Reclamation land is only about 10 miles. You can also park on the BLM land just north of the Reclamation parking area on Road R - this parking area is busier and gets packed in the warmer months.
Difficulty
There are no obstacles other than the hazards of your speed and the off-camber, steep, soft slopes on this route. Connecting routes are Difficult, however with extremely steep slopes, deep pits from people digging for petrified wood, large basalt rocks, very tight ravines with no run-in to hill climbs, and super steep sandy slopes with intermittent boulders, plus frequent cliffs if you go off-road.
Status Reports
There are no status reports yet for this trail.