Mineral Point
Overlooking the Green River, this is the last and easiest portion of the Easter Jeep Safari Hell Roaring Rim Route.
Best Time
Spring/Summer/Fall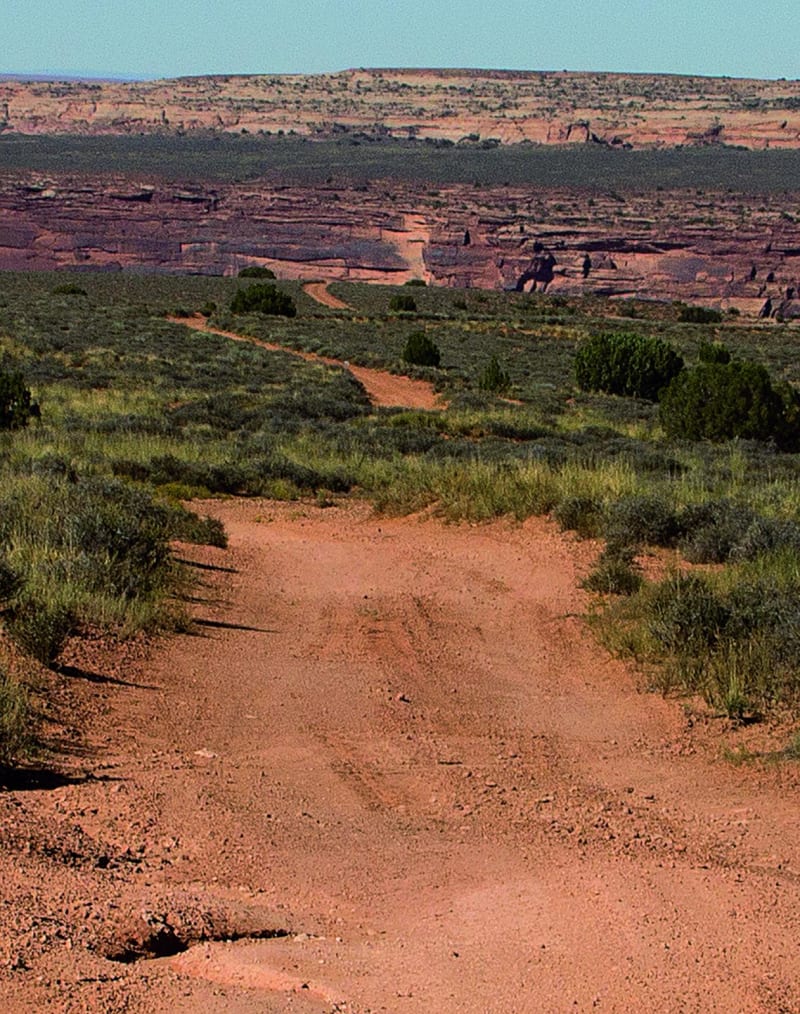 10
Trail Overview
Experience this fun route featuring a super high overlook of the Green River. If you want to camp at one of the most popular camp sites in the area, you'll get your chance at Horsethief Campground, which is in close proximity to Canyonlands National Park and Dead Horse State Park.
Difficulty
Easy. A wide graded road until after Waypoint 03, where it narrows and gradually gets rougher. There is one moderate ledge you have to negotiate about 0.2 mile from the end. A car is not going to get through, but an SUV with moderate clearance can make it. If you don't like the ledge, you're close enough to walk the rest of the way.
History
When you reach Mineral Point, notice a large cable laying on the ground. This cable once supported a water pipe that dropped all the way down to the river. Source: Jeep Safari trip leader
Get the App
Find Off-Road Trails
Unlock more information on Mineral Point.