Hey Joe Canyon
A fun adventure that takes you to some old mining artifacts at Hey Joe mine.
Best Time
Spring/Summer/Fall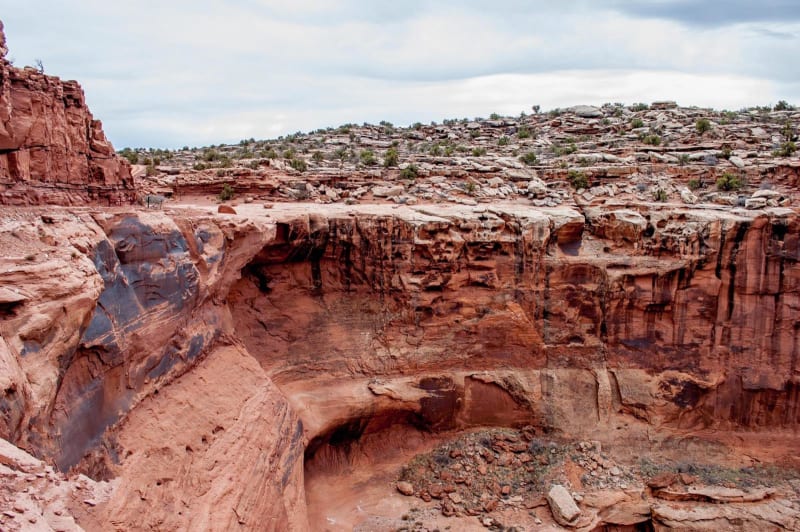 24
Trail Overview
The river is beautiful along this trail, but the elements are harsh. ATVs and UTVs ride well on this trail. If you want to camp, there is a shaded area at the bottom to pitch your tent.
Difficulty
Difficult. In several places, this trail is literally falling into the Green River, while aggressive, scratchy tamarisk threatens to choke off access completely. Washes have gotten deeper and rocks continue to fall across the trail. Fortunately, locals work hard to make repairs and burn back the tamarisk. At this writing, the route is still part of the Easter Jeep Safari. We took our RZR on this trail rather than risk scratching our newer Rubicons.
Technical Rating