Bobsled Loop
Best Time
Spring, Summer, Fall, Winter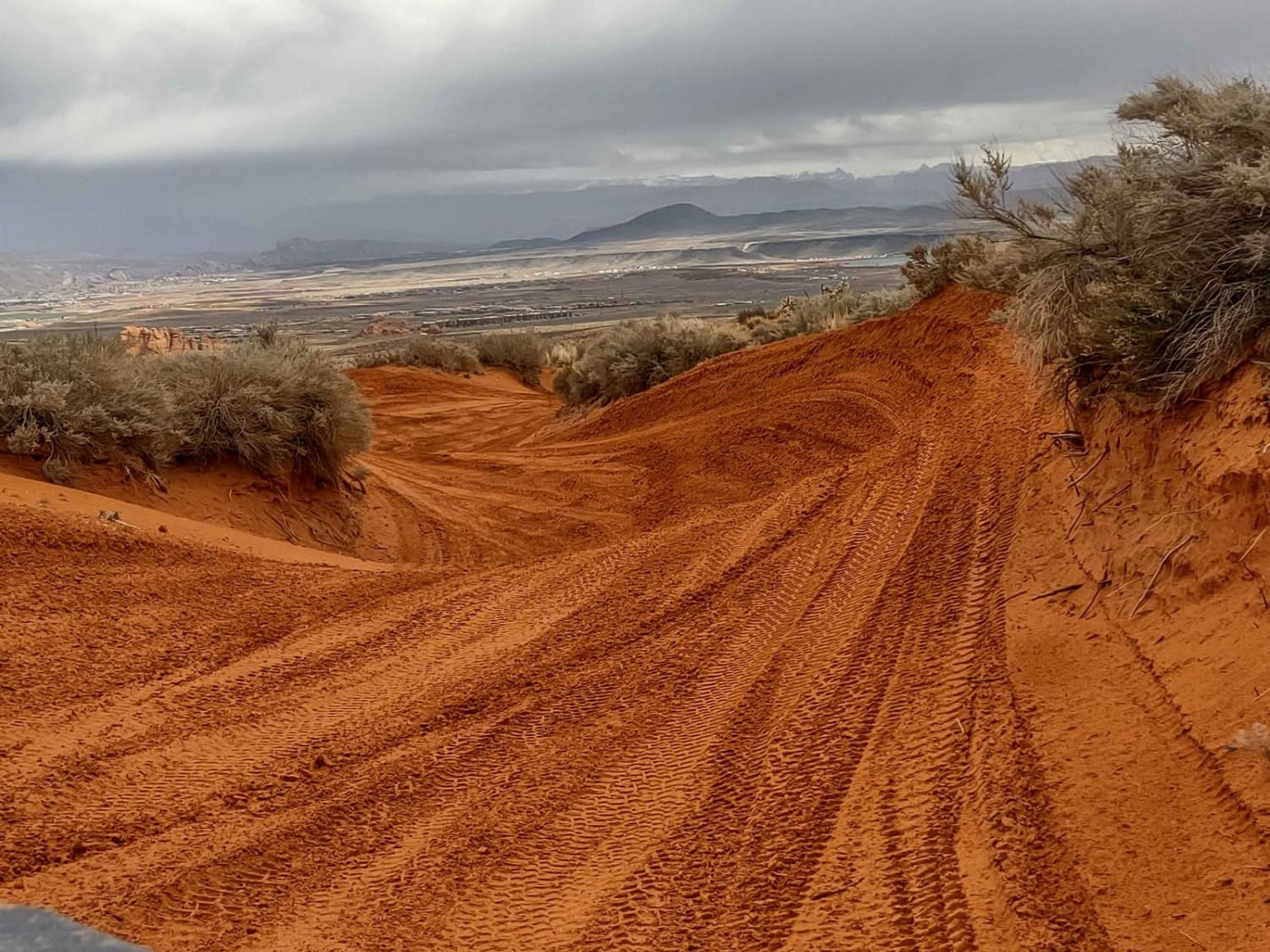 20
Trail Overview
If ever a trail should be "one way" it's this one! To enjoy it the most, have someone in your group go down and make sure no one is coming up, and then you can fly down through this bobsled trail. It's got high corners and tight turns, and it's all banked perfectly for a quick run. Beware, at times, people do come up the trail instead of going down. To run it in the "right" direction, go north from West Rim Boulevard, and when you get to the Y, stay left. After you finish the bobsled, turn right and then come back up on the eastern leg of the loop. This is a fun trail! Local maps rate Bobsled as a 5, but in the OnX rating system, we'd say this portion of Bobsled is a 3. Nothing technical, as long as you can hold the corners. Across the bottom of the loop, there are some great whoops, and when you head back up (south) on the other leg of the Y, you find some of the fantastic rock formations Sand Hollow is famous for. Starting Feb 2023, Utah began enforcement of its new law, which requires an online education course for all off-roaders. The free course is available online. Google "Utah OHV Education Course," and the free test will pop up. It's an easy test that will only take 15-30 minutes, and it's required for all off-roaders, Jeeps, SXSs, dirt bikes, and ATVs. Kids under the age of 18 will have to take the Youth Education Test at the same site. After completing the test, print out the certificate to carry with you which shows you completed the course. We have taken it, and it's really no big deal. Good reminders about trail etiquette and trail preservation.
Difficulty
Tight, deep corners and high banks allow good speed. There are rocks in a couple of places buried in the sand, so watch for those. Watch for people running the track backwards.
Status Reports
There are no status reports yet for this trail.