Area BFE
A privately owned park for offroaders to play in for free. Camping allowed in one area. Please consider leaving a donation.
Best Time
Spring/Summer/Fall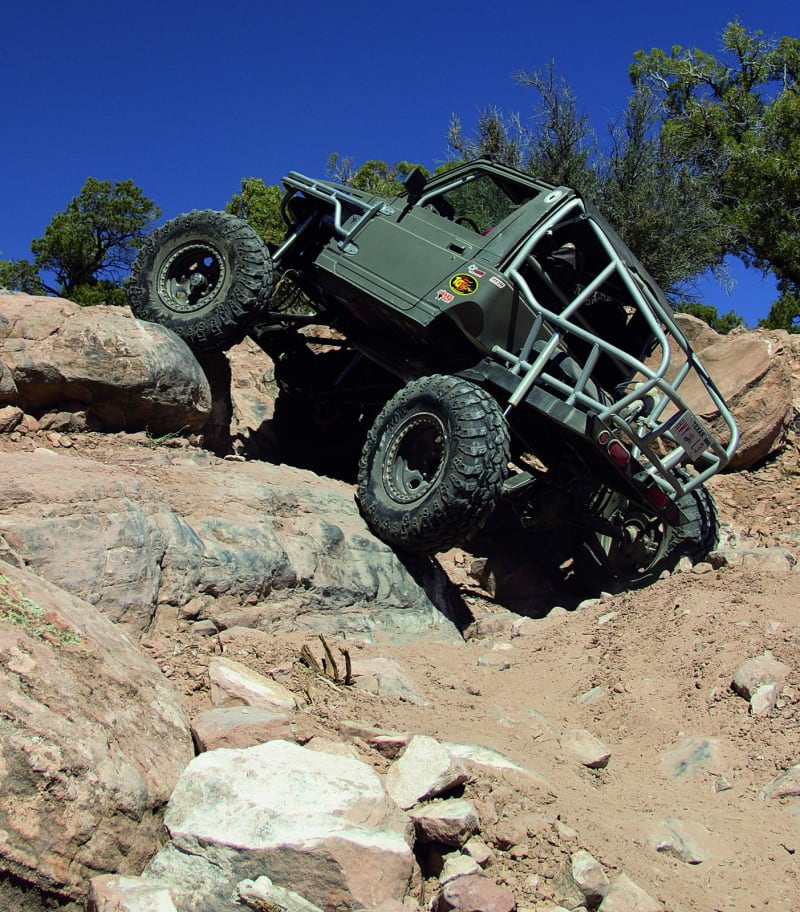 9
Trail Overview
NOTE: This area is currently closed but projected to open June 2020. The 320-acre Area BFE is provided by generous private land owners who wanted to give off-roaders a place to ride and explore for free. Since the land is private, please be respectful and follow a few rules: Park and ride in the Upper Lot, which has picnic tables but no toilets or trash bins. Day use only and pack everything out. You may camp in the Lower Lot on the east end with a portable toilet. Bring your own firewood since cutting down trees is not allowed. Trails are open in any order, any direction. Consider leaving a donation in the dropbox by the entrance to keep this great area open.
Difficulty
Extremely Difficult. The best way to see the park without encountering any extreme obstacles is to drive Strike Ravine, Trail #38. Otherwise, all trails described here have one or more extreme obstacles. Some are off to the side and some have bypasses, but be prepared for some amazing challenges. Parts of trails are too difficult for ATVs, UTVs and dirt bikes, but riders are welcome to try what's doable.
Technical Rating