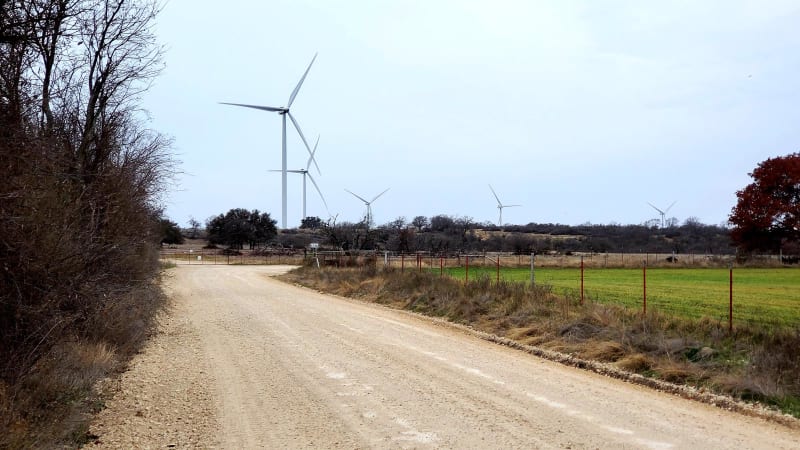 10
Trail Overview
Take a quick detour off of Hwy 16 to stroll through the Flat Top wind farm between Goldthwaite and Priddy. With a total of 100 wind turbines, this site can produce up to 200 megawatts of electricity. Consisting of dirt and gravel county roads, this easy drive provides beautiful scenic views of the Texas countryside. Beautiful fields and reservoirs flank the road, set with a backdrop of graceful wind turbines silently spinning away. Be sure to stop along the side of the road to take pictures with the windmills.
Difficulty
The trail is gentle and easy with well groomed dirt roads.
Get the App
Find Off-Road Trails
Unlock more information on Priddy Windmills.