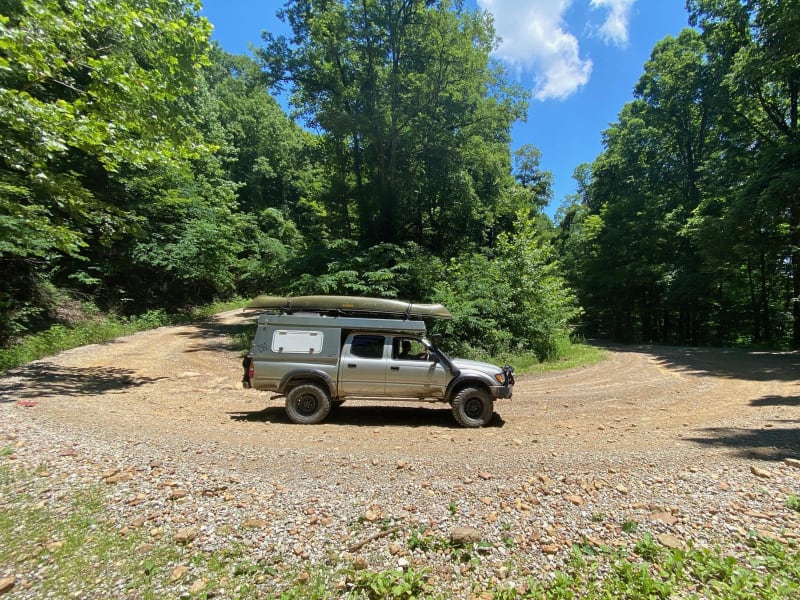 14
Trail Overview
This route starts just off of I-75 and has you up in the mountains within minutes. While the top portion of the track is relatively smooth and graded, the switchbacks ascending the ridge include washouts, rock gardens, and a few rock obstacles. The route doesn't include any major water crossings or muddy areas. Airing down is highly suggested and vehicles without off-road suspensions should take it slow. Once on top of the mountain, there are great views, a few hidden retention ponds, seasonal waterfalls and opportunities to hike on the Cumberland Trail. Occasionally elk are spotted along the higher elevations of this route. Cell service isn't reliable and parts of this area are active mining operations, so pay attention to signs to avoid trespassing. This route is within the North Cumberland WMA so please follow the requirement for one OHV permit holder per vehicle. You can find this information on the Tennessee State website.
Difficulty
This trail is on the upper end of easy. Outside of a few obstacles that require a bit more care, it's relatively tame.
Get the App
Find Off-Road Trails
Unlock more information on Massengale Mountain.