Ernest Rice Road
Best Time
Spring, Summer, Fall, Winter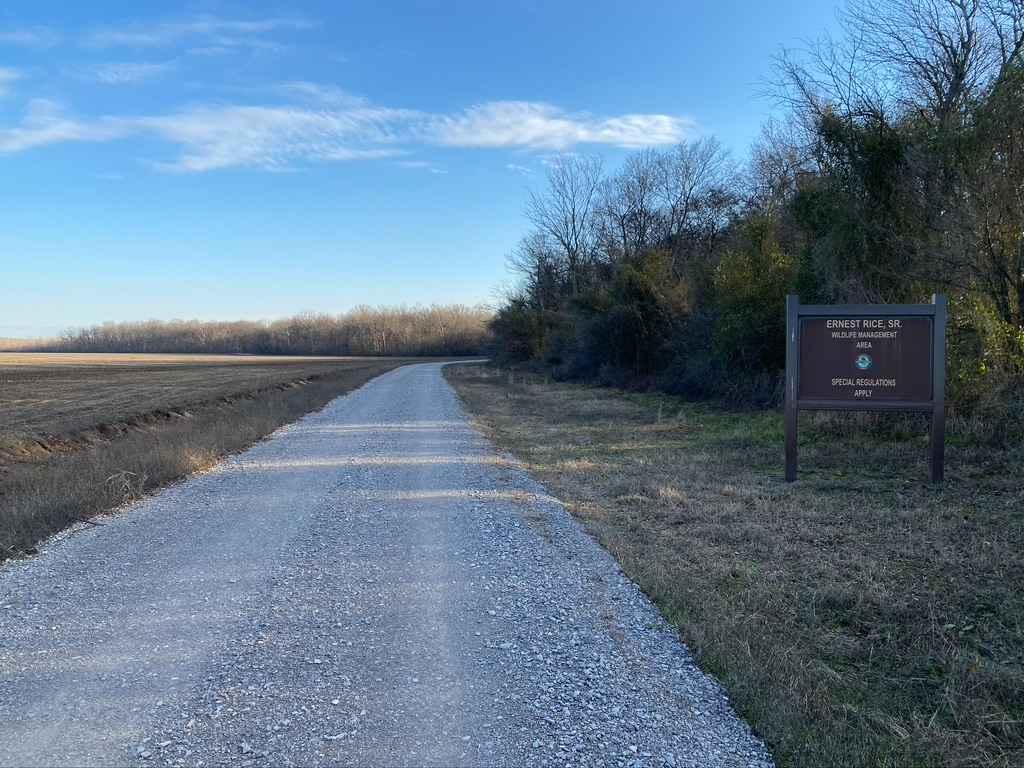 8
Trail Overview
The Ernest Rice Road is a gravel access road to the Wildlife Management Area of the same name. It features an easy to traverse gravel road on the northern side of the area, expect course gravel in sections, potholes, and mild water collection in spots, the parking areas are also a little soft where the gravel is spread out over a wider area. It features a large camping area middle way in, at 36.04134, -89.62248, and two parking areas, one in the middle, one at the east end point. Both of the parking lots attach to ATV access roads. The area is definitely geared for hunting and would make a great destination if considering hunting the area.
Difficulty
A simple gravel access road to hunting ground.
Status Reports
There are no status reports yet for this trail.