National Forest Development Road 4610
Best Time
Spring, Summer, Fall, Winter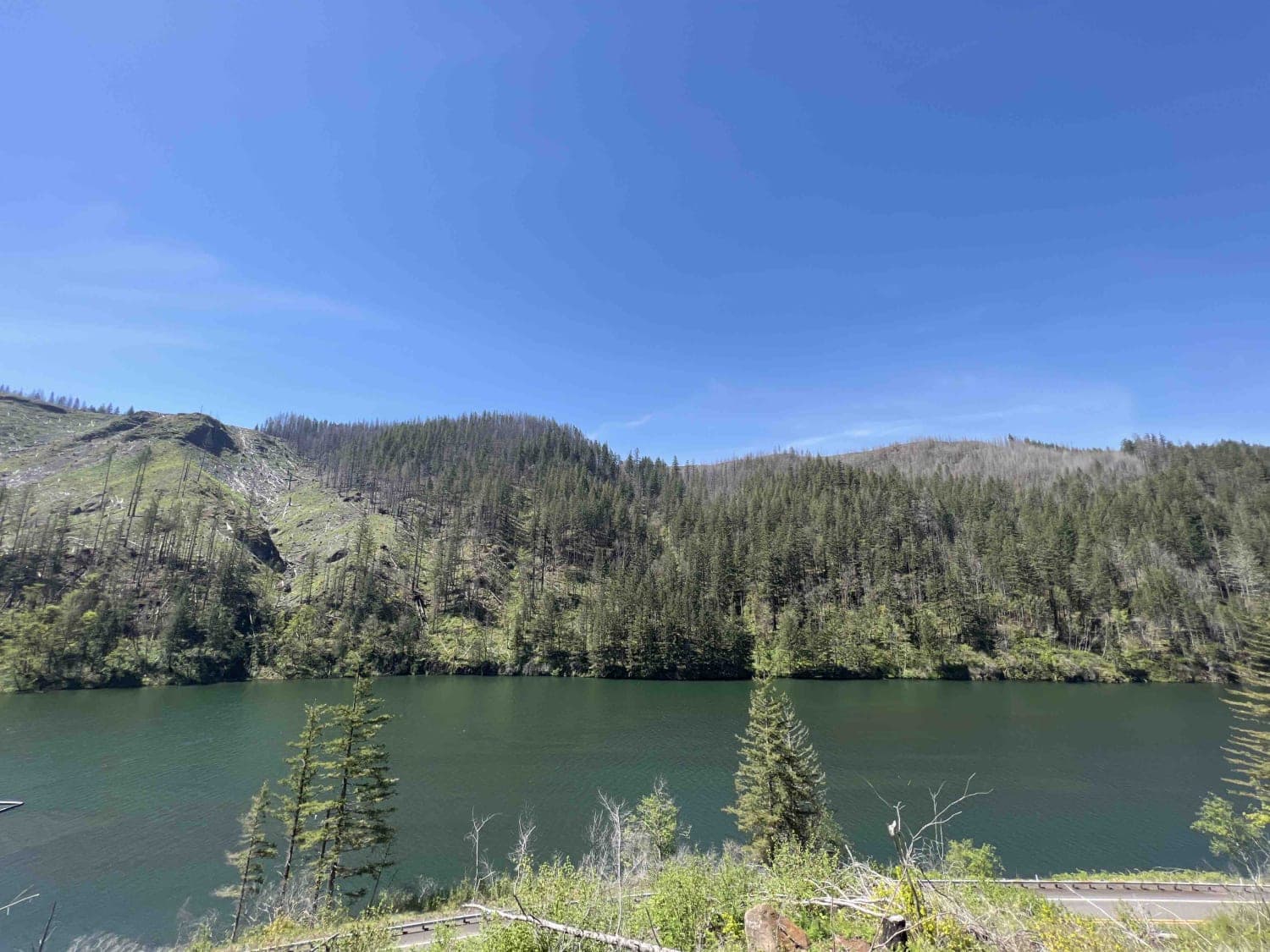 13
Trail Overview
National Forest Development Rd 4610 has changed a lot over the last couple of years as the Riverside forest fire ripped through this area. Be advised that landslides, falling trees, and debris can occur in this area at any time. This road is not at all advised for a car. Road 4610 starts as a paved single-lane road that has pull-out areas as you climb up the switchback road. Huge trees once canopied this area before fire struck so all that is standing are the stumps of the once vast forest. Once you hit the gravel, there are hundreds of potholes, washed-out sections, and deep mudholes. There are shooting areas outside the OHV designated areas so please make sure you are outside of these areas before discharging a firearm. LaDee Flats OHV Staging Area is about 4.6 miles from the main road. You will find a huge staging area on the left with a pit toilet across the road which is not maintained often. The roads aren't maintained by the forest service so high clearance vehicles are advised. There are several areas to camp outside of the OHV trail system but all of them are dispersed and primitive with no running water or restrooms. The East Fork Clackamas River isn't far from this location and does provide a nice area for water collection but needs to be boiled. During the summer after the snowmelt, you can access the hiking trail to Plaza Lake at the end of road 4610. At the start of the trail across the highway, you will find the boat launch for the North Fork Reservoir which is a popular area for fishing, boating, and kayaking. There is a convenience store at the lake and restrooms (closed seasonally) if needed before you hit the trail. This area can be closed at any time due to landslides and debris so if the gate is closed at the bottom the rest of the area is closed as well. Mount Hood National Forest is home to many species of wildlife and flora. In this area, you can find Black Tailed Deer, Black Bears, bobcats, mountain lions, garden snakes, salamanders, and many species of birds including the Red Headed Wood Pecker.
Difficulty
Road 4610 to both OHV areas is a plethora of potholes, mudholes, washed-out sections, steep grades, and slick mud.
History
This whole area used to be logged in the 1920s and is now used for recreation purposes only. Here is a full dissertation on the history of this area. https://ir.library.oregonstate.edu/concern/graduate_thesis_or_dissertations/cv43p196d?locale=en
Status Reports
There are no status reports yet for this trail.